The best Gadgets and Design Week 15/2011
If you just find a new super gadget or a new cool design or just too weird technology just let us know
3D printing – after 3D scanning with iPhone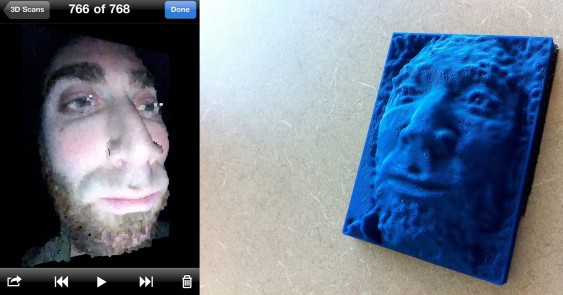 Trimensional describes the app as a 3D scanner for the iPhone, but for now it only works with faces. A recent update allows you to create an animated GIF file of the 3D model to share with friends. With a $5 in-app purchase, you can output the scan as a 3D model and then send it to a 3D printer (printing cost not included).
Featured on technabob
Ferrari Coffee Table Book – only $275,000
The Official Ferrari Opus. The 82 pound tome is 852 pages long and contains some 150,000 words and 2,000 images covering the complete history of Ferrari, including every vehicle and driver affiliated with the company. At the top of the heap is the Enzo Diamante edition which sells for a ridiculous $275,000 thanks to a diamond-encrusted prancing horse on the cover.
Featured on ohgizmo
Phoenix – Biodegradable Car
The Phoenix was created by product designers Kenneth Cobonpue and Albrecht Birkner and was built in just 10 days of bamboo, rattan, steel, and nylon.
Featured on gadgets matrix
Hi-Tech Toilet – can be yours for $6,400
Numi toilet has too many of them like seat temperature; a foot warmer that blasts warm air, a side foot-sensor for men which automatically raises and lowers the seat. Hold your breath for this one… Numi has built-in stereo speakers, an FM radio, and a 3.5mm audio-in jack and cradle for iPhones, iPods, or other music players.
Featured on gizmodiva
General Grievous – electronic helmet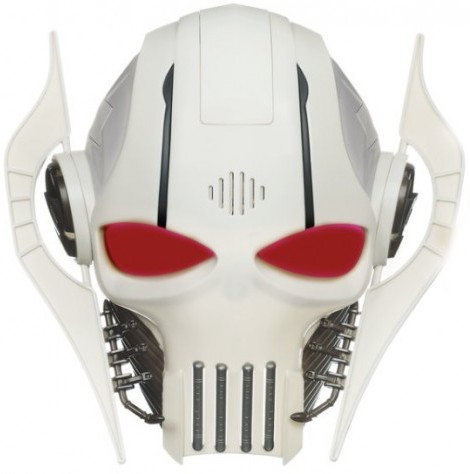 No details have been released thus far, but it seems as though you'll be looking and talking like Grievous in no time.
Featured on nerdapproved
3D to iPad and iPhone – by NewSight Japan
Kiyoto Kanda develop a nifty trick that will bring 3D photos to iOS devices, like your shiny new iPad 2, by applying a dedicated film on top of your iPad screen with associated dedicated software that will make 3D photos visible in 3D on your device without losing its Multitouch functionality.
Featured on akihabaranews
Pratonzolo – Desktop Pen & Card Holder
"Pratonzolo" is a playful take on a desktop organization solution for writing utensils and business cards, created by Max Battaglia of Givingshape and BBM's Matteo Mocchi
Featured on core77