The best Gadgets and Design #26
If you just find a new super gadget or a new cool design or just too weird technology just let us know Thank you for sending me tips!
iRiver Story HD – review
iRiver Story HD was launched back in July and it is known like Google eReader because iRiver Story HD was the first eReader fully integrated with the open Google eBooks platform.
Featured on reviews ebook readers
Child's Own Studio – plush toys
Child's Own Studio turns child imaginative sketches of animals, characters and pretty much anything, into plush toys
Featured on ohgizmo
Nike Air Mag shoes – perfect replica
Nike along with star of the trilogy Michael J Fox have together created 1,500 pairs of the limited edition shoes to auction off for charity on eBay over the next 10 days.
Featured on gizmodiva
The Steampunk – MP3 Player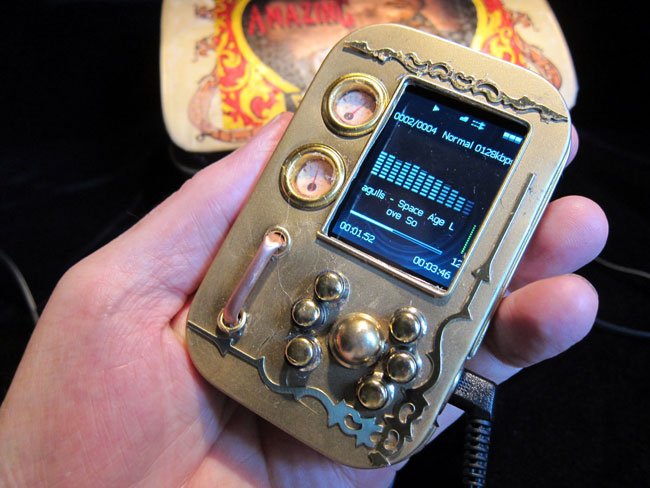 After two years of trial and failure, Will Rockwell has finally perfected his design for the Pocket Music Library, a Steampunk themed MP3 music player with video playback.
Featured on geeky-gadgets
adidas Stormtrooper – from Dragon*Con 2011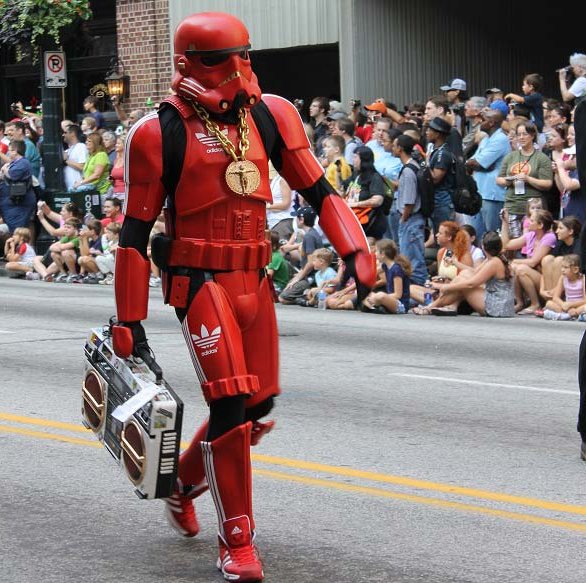 This adidas Stormtrooper was one of many costumes shown off at Dragon*Con, during the conference's yearly cosplay parade that took place in Atlanta, GA, last weekend. The parade started in 1987, and this year, there were over 40,000 attendees.
Featured on technabob
PillowMob – Turns Your Face Into a Pillow Head
Whether you're obsessed with yourself, a pet or "a friend", you can upload a photo of their face to PillowMob and have it turned into a custom pillow head.
Featured on nerdapproved
Lego Head – on your Propane Bottle
Cheer up BBQ bottle with a little Lego lovin'.
Featured on instructables
Wall E – on Sales
This Cutie Robot USB Hub is the Hottest Gift for all ages and all times. No one can say NO to this USB Hub.
Featured on 7 black friday