Iluv App Station Desktop Stereo Speakers Jaura Technology
ILuv Alarm Clock App becomes a big display digital alarm clock with weather information-set multiple alarms and wake to favorite playlist. Adjustable mounting bracket to support docked iPod iPhone Built with dynamic acoustic speaker chambers to enhance sound clarity.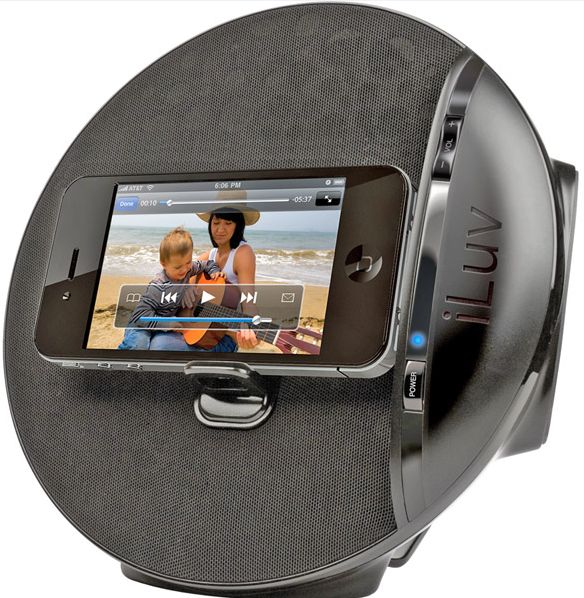 90 rollover design stands horizontally or vertically to match the iPod video or iPhone touch screen aspect. Powerful amplifiers provide better efficiency and performance. AUX-in for audio devices with 3.5mm jack.
link