The best Gadgets and Design Week 9/2011
If you just find a new super gadget or a new cool design or just too weird technology just let us know
Bike Desk – Made your homework in the bike
Sitting on the saddle of the bicycle you can take a coffee break, check emails on your phone or laptop, and so on
Featured on bookofjoe
Mouse Cursor Jewelry – I'm geek girl
Created by Israeli artist Ran (aka milkool), these pendants offer up chunky, pixely cursors hanging from a black metal ball-chain. They're made from 2 layers of colored acrylic, stacked together, so they have some nice dimension too.
Featured on technabob
Robot Cell Phone – scary Cell Phone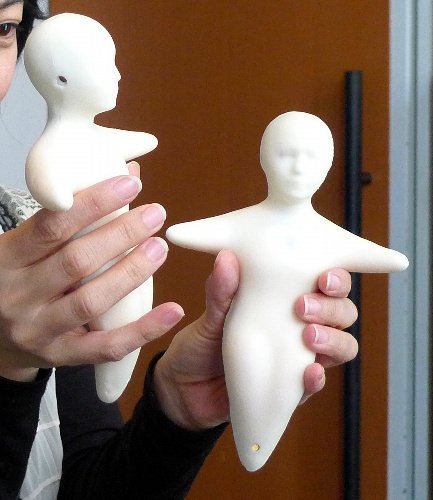 The 20cm long Elfoid features a number of control buttons (which are hidden behind its skin) and a camera that captures emotions on your face and your head's movements. The Elfoid used by the person you are talking to replicates the information "in real-time", transmitting not only your voice but also your "feelings". The ATR hopes to have a commercial version of the phone ready within 5 years. The plan is to equip future Elfoids with a range of motors, sensors and other bells and whistles to boost the level of realism.
Featured on crunchgear
Lacie Thunderbolt External HDD – Forget about USB 3.0
Thunderbolt technology is a breakthrough in I/O technology and represents the future of mobile computing. Soon you will be able to carry workstation-class power and functionality in compact devices," said Philippe Spruch, Chairman and General Manager, LaCie. "LaCie is excited to be one of the first to deliver Thunderbolt technology with the LaCie Little Big Disk
Featured on geeky-gadgets
Swarovski case for iPad 2 – bling bling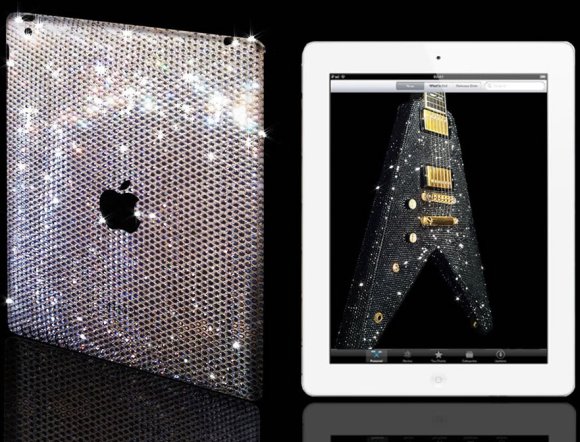 Caked with more than 4000 crystals, this casing is exclusively produced in their London Studios only. The Xilion cut crystals from Swarovski will definitely up the luxe quotient of Apple's latest second-generation iPad. For just $700, you can encase you new iPad in either of the Swarovski Crystal, Jet Hematite or Rose cases./blockquote>

Featured on newlaunches

Apple iPad 2 Smart Cover –

tHE Smart Cover is as minimal as it can get while still protecting the iPad's screen. The secret, like with everything awesome in the world, is magnets, which hold the cover and its hinge in place, ensuring it's always aligned properly. And when you roll back the cover it automatically wakes the iPad, no button presses needed.

Featured on ohgizmo

bendy e-reader -Put your ebook Reader in the back pocket

Researchers at the National Tsing Hua University in Taiwan have figured out a way to make bendable electronics out of silk, with the potential of incorporating this into displays. The technology turns liquid silk into membranes that function as insulators for flexible thin-film transistors, and the inventors are now in talks about commercialising the system.

Featured on shiny shiny