Lap Desk for Apple iPad 2
Tired of leaning your brand new iPad against coffee cups, stacks of books, or piles of pillows just to find a decent angle? Instead, stay comfortable: Prop It Up adjusts to 10 angles to securely position your device, whether you're slouching on a couch, working at a table, or resting in bed. Stop holding and start propping with Prop It Up.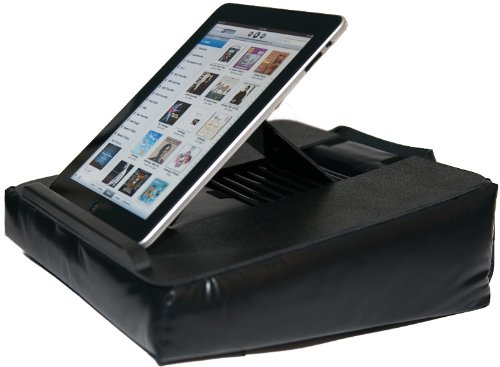 With just two fingers Prop It Up can be adjusted to the perfect angle for you and your device, keeping them and you cool. The Prop It Up rests softly and securely on laps, stomachs, chests, and flat surfaces. Perfect for relaxing on the couch, long transit or car trips, at a table or desk and it's absolutely superb for lying in bed.
link