The best Gadgets and Design Week 33/2011
If you just find a new super gadget or a new cool design or just too weird technology just let us know Thank you for sending me tips!
Belkin Keyboard Folio – transform your iPad2
The Belkin Keyboard Folio features a larger keyboard with TruTypeâ"¢ hard plastic keys for optimal tactical response and a more computer-like feel. A 1.7 mm key travel improves typing accuracy and speed, making it easier to edit documents or draft emails. Lightweight, slim and stylish, the Keyboard Folio sports a unique tri-fold design that tucks the keyboard away when not in use and keeps the screen protected on the go.
Featured on pcnews
The MacBook – Lighter Than Air [parody]
you have to weigh it down when you're not holding it. Wait what?
Featured on The Awesomer
Vehicle Mount for iPad – don't touch and drive…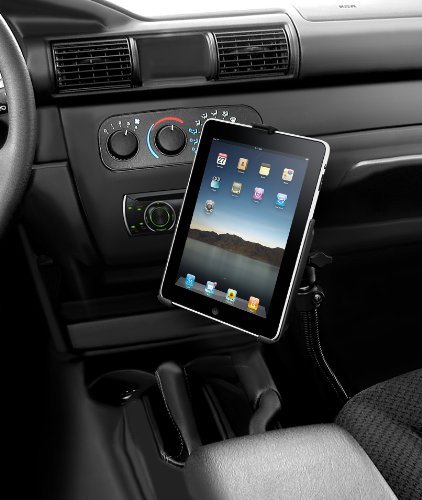 Featured on 7 blackfriday
Carzor – The Credit Card Razor
This travel razor comes with its own mirror and will fit in your wallet, since it folds flat like a credit card. The blades can be removed and stashed away.
Featured on technabob
Gasket Brushed Aluminum Case – four iPhone 4
The gasket iPhone 4 case brings together the automotive and gadget worlds with a design inspired by the shape and hole pattern of a head gasket from a high-performance engine. Made from genuine brushed aluminum with a suede inner lining, the case is a simple snap-on affair that offers extra protection with minimal added weight.
Featured on OhGizmo!
Pierre Cardin Tablet PC – fashion house attack iPad
Originally conceived to meet the needs of brand-conscious technology users, the Pierre Cardin Tablet PC is touted to be part of your everyday life, being an essential accessory that you cannot live without. That's the direction Pierre Cardin is heading towards, but as we all know by now, looks are not everything – it needs to have a reasonable amount of substance in order for it to work, and work well.
Featured on coolest-gadgets
iPad Head Girl – walks around Bryant Park in New York City
The iPad Head Girl is the creation of the Thinkmodo studio and is designed promote the new Cosmo For Guys iPad magazine. The promo spot depicts a woman with an iPad for a head casually strolling through a New York park and then sitting down to read a book.
Featured on dvice