The best Gadgets and Design Week 7/2011
Every day we search all important online shops for new gadgets or cool design. Sometimes others gadgets blogs discover first or find amazing gadgets where we never search. So, now we have a weekly roundup with the best 7 gadgets founds by our friends.
If you just find a new super gadget or a new cool design or just too weird technology just let us know
Anti Sleep Pilot – As an iPhone app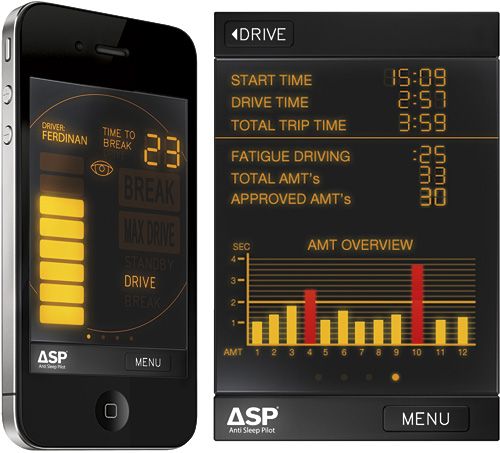 This iPhone apps is designed to detect recurring erratic driving movements that could indicate a driver is nodding off, along with random tests to determine the driver's alertness.
Featured on OhGizmo
WALdok – A new fancy home for your iPhone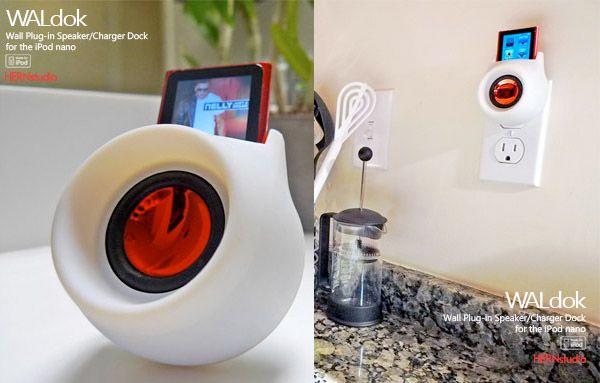 WALdok, a tiny dock, hangs neatly from a spare wall outlet, so it's perfect over your kitchen countertop or in your bathroom.
Featured on technabob
GuardTrax – Tracking Kids With GPS [bad idea]
Every morning, the truant kids that have been selected for the program will receive a phone call reminding them to go to school, and once there, they must enter a unique code into the device five times a day. That's when they're leaving for school; when they arrive at school; at lunchtime; when they're leaving for school, and again at 8pm—presumably when they're almost tucked up in bed.
Featured on gizmodo
Midget & Giant – your webcam just got a new decor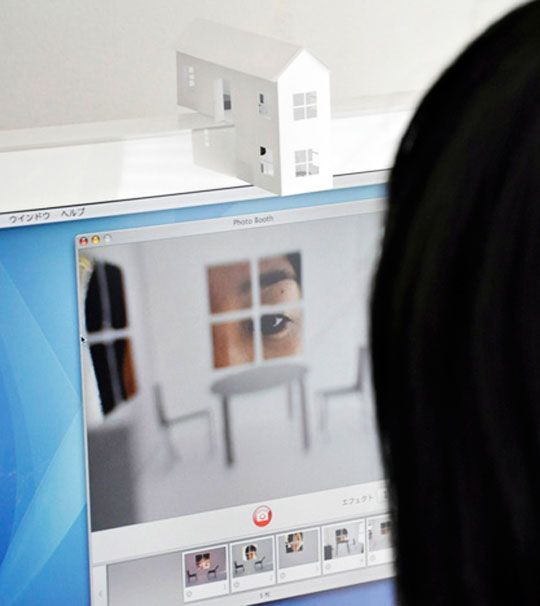 Ryuji Nakamura created this miniature paper model house to sit ontop of his iMac, in front of the iSight webcam. It transforms a webcam view into something straight of out of Alice in Wonderland. How can this not make you smile?
Featured on swiss-miss
Anatomical Model Sleeping Bag – New camping item for students of medicine
Let's just hope you don't encounter any bears that prefer human meat without the skin.
Featured on nerdapproved
Bamboo iPad – ASUS missed that
he Wüdskins case was created by four women in Gainesville Florida, and looks like it could protect your iPad from an errant missile strike. Your iPad simply slips into a slot, and strategically placed holes leave access to all of the iPad's ports.
Featured on dvice
Acer ICONIA TAB A500 Android 3.0 – Android 3.0 Honeycomb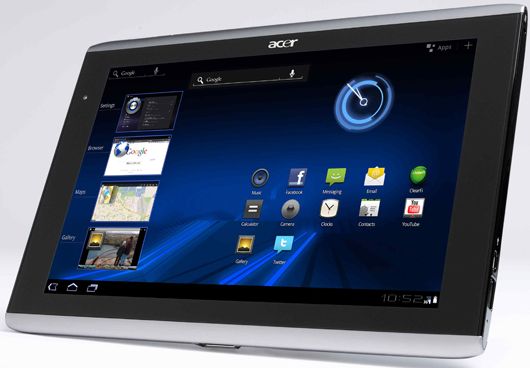 Acer has given the A500 a 10.1 inch screen. Powering the ICONIA tablet is a dual-core NVIDIA Tegra 2 chip. It also has an NVIDIA GeForce GPU that supports Adobe Flash 10.1. Connectivity wise, it has the usual WiFi, 3G and Bluetooth 2.1. It has a front and rear facing camer with the one on the back capturing images at 5 megapixels.
Featured on gadgetvenue
Illumni-Charger – fed by light USB devices
IllumniCharger is a very interesting device. What it does is cleverly take the technology of solar powered calculators and uses it for our USB devices.
Featured on gizmodiva