World's first Wireless HDMI Blu-ray player
Philips is introducing the world's first Wireless HDMI Blu-ray player (BDP7580).
Philips BDP7580 wireless HDMI player is packed with features such as blu ray 3d movies playback, Philips MediaConnect, NetTV, Netflix and Blockbuster streaming and allow consumers unlimited access between their PC and TV.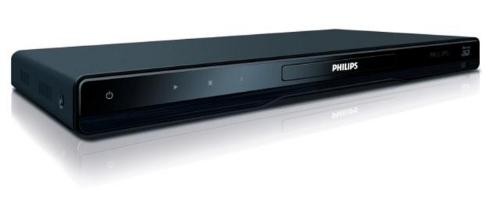 The player process full 1080p at 24fps for cinema-like images and upscales consumers' existing DVDs quality to 1080p to make the picture look even better regardless of the TV brand. All models also offer AVCHD playback ensuring users can watch a wealth of videos without limiting their format options.
The BDP 7580 features a sleek design with a touch screen controls and a simple dongle connection to the back of the TV ensures secure streaming without unsightly wires. The new design assures this a look that will fit with any environment.
The BDP7580 will be out in April and will have a suggested retail price of 499.99.