Let's be a 3D Christmas with a lot of Blu Ray 3D Movies!
After Avatar 3D disappointing us with exclusive budle deal with Panasonic kit, we search for most interesting and amazing Blu Ray 3D Movies. This are my proposals, feel free to let your comments!
Dinosaurs Alive! [Blu-ray 3D]
Uncover the mysteries buried beneath our feet! Join the world's preeminent paleontologists in this eye-popping IMAX adventure as they uncover some of history's most astonishing dinosaur finds. Travel across the exotic dunes of the Gobi Desert and along the sandstone buttes of New Mexico as scientists make brand-new discoveries about dinosaur behavior, their environments and find what could be the oldest dinosaur ever unearthed in North America. With stunningly realistic and scientifically accurate CGI, you ll see these amazing creatures come alive … in a big way! Narrated by Michael Douglas.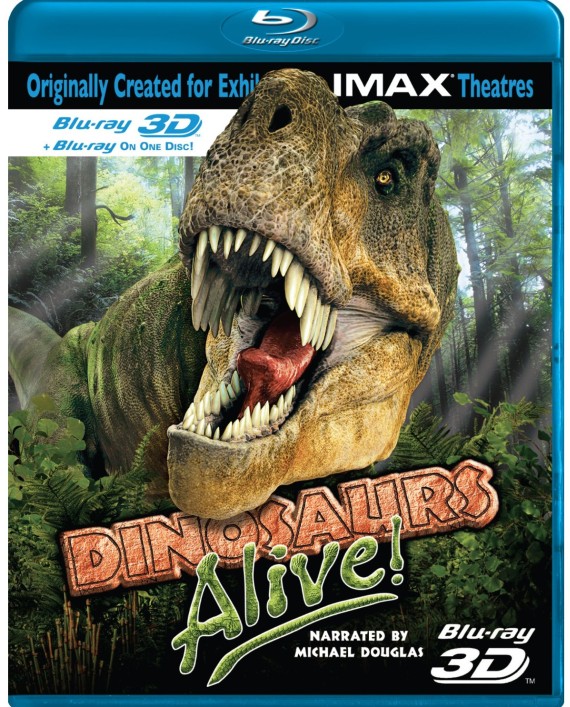 Dinosaurs Alive! [Blu-ray 3D]
Coraline (Two-Disc Blu-ray/DVD Combo w/ 3D)
A dark and creepy film about family relationships directed by Henry Selick of Nightmare Before Christmas and James and the Giant Peach fame, Coraline is based on the haunting book Coraline by Neil Gaiman. The first stop-motion feature shot in stereoscopic 3-D, Coraline features big-headed, stick-bodied animated characters with huge eyes and demonic grins set against menacing backgrounds and an undercurrent of spooky music. Coraline is a teenager who has just moved to an old house in the middle of nowhere with her writer parents and she is bored, bored, bored.
Coraline (Two-Disc Blu-ray/DVD Combo w/ 3D) (2009)
Universe: 7 Wonders of the Solar System
Take an exhilarating, unprecedented 3D tour of the seven most amazing wonders of our solar system, beginning with a trip to Enceladus, one of Saturn s outer moons, where icy geysers spout from its surface. Then venture to Saturn s famous rings, which contain mountain ranges that rival the Alps; dive into Jupiter s Great Red Spot, the eye of the biggest storm in the solar system; soar through the Asteroid Belt, made of millions of rocks left over from the formation of the solar system; trek up Mount Olympus, the largest volcano located on Mars.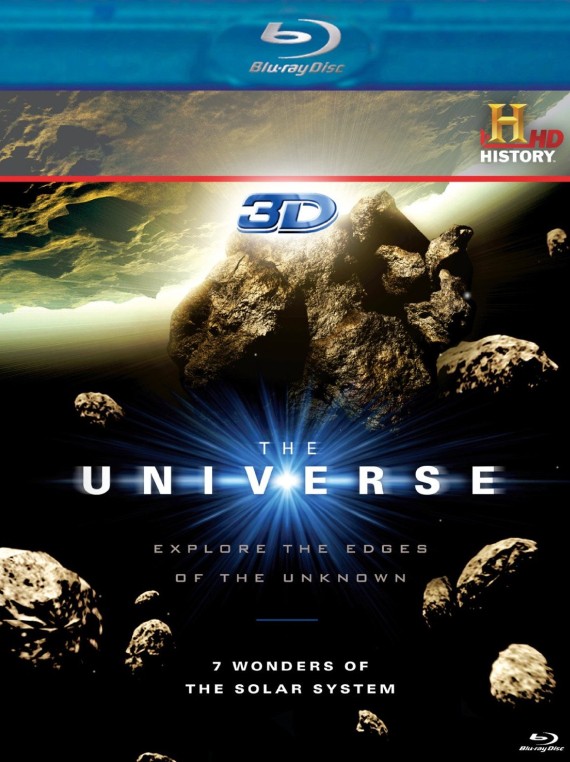 Universe: 7 Wonders of the Solar System [Blu-ray 3D]
Cats & Dogs: The Revenge of Kitty Galore (Three Disc: Blu-ray 3D / Blu-ray / DVD / Digital Copy)
Cats & Dogs: The Revenge of Kitty Galore (Three Disc: Blu-ray 3D / Blu-ray / DVD / Digital Copy)
Resident Evil: Afterlife
Resident Evil: Afterlife [Blu-ray 3D]
Despicable Me
Despicable Me (Four-Disc Combo: Blu-ray 3D / Blu-ray / DVD / Digital Copy)
IMAX: Space Station (Single Disc Blu-ray 3D / Blu-ray Combo)
IMAX: Space Station (Single Disc Blu-ray 3D / Blu-ray Combo)