The Microchip Activated Pet Feeder
This is the lidded pet bowl that automatically opens only when the intended pet approaches, preventing access to other dogs or cats. The included microchip tag attaches to the pet's collar and transmits an infrared signal that opens the lid of the bowl when the pet is within 2′. The lid closes when pet walks away, preventing other pets from eating from the bowl.
he clear polycarbonate lid creates a secure seal that extends food's freshness and allows owners to monitor how must sustenance is left. The microchip is inside a water-resistant, locket-sized plastic case that will not interfere with the pet's normal movements, multiple microchip tags can be used with the same feeder (more available below) or assigned to open only one bowl when multiple feeders are present.
The removable stainless steel bowl holds up to up to 1 1/2 cups of food and is dishwasher-safe. A switch allows owners to open and close the lid manually.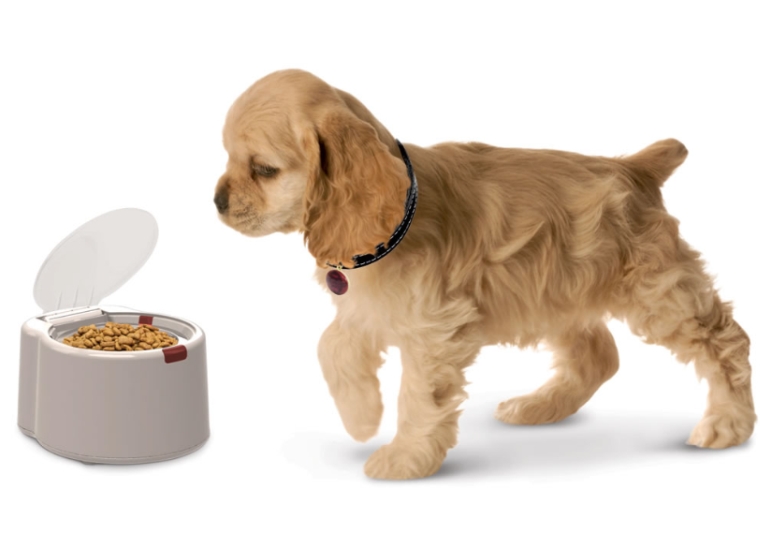 Hammacher Schlemmer