The Percussive Shoulder Massager
This is the massager that is worn on the shoulders and provides automatic, percussive massage to soothe sore muscles in hard-to-reach locations. The massager has two Velcro straps that allow it to be worn like a tank top and its dual finger-like nodes deliver soothing piston-like strokes that penetrate deep into muscles, relieving tightness and improving circulation to reduce swelling.
The straps adjust in length to enable proper positioning to pinpoint areas of the neck, upper back, and shoulders and the massage nodes are encased in smooth bicast leather that is soft against the skin. A tethered controller has an LED screen and four-button control panel that allows the user to easily select from 10 levels of massage intensity and 11 pre-programmed massage patterns.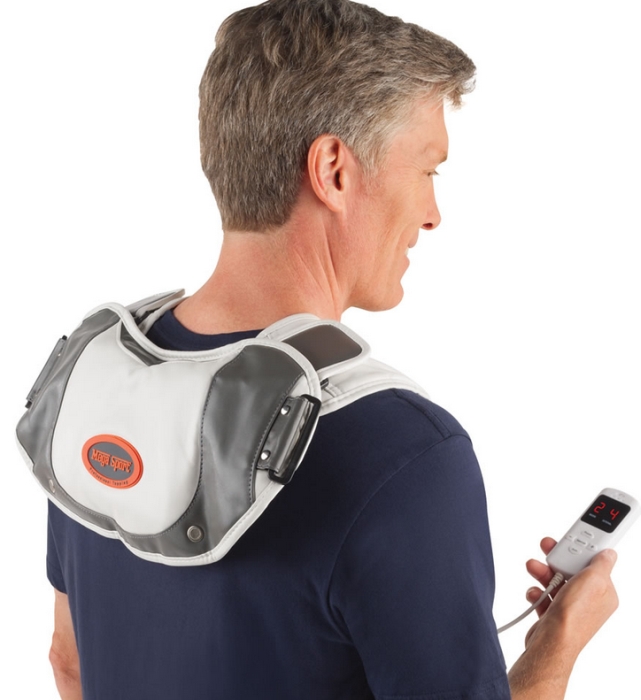 Hammacher Schlemmer