The Campfire Roasting Rod
This is the patented counterbalanced campfire set that enables campers to roast hot dogs and toast marshmallows from a safe distance as if fishing. With heat-resistant wooden handles, each of the four 36″-long steel poles have a 21″-long stainless steel "line" that terminates in a pair of roasting spits. Each spit has two prongs, ideal for roasting a pair of hot dogs or four marshmallows.
Gently jigging the pole upwards—just like setting the hook while fishing—flips the roasting spits over for even cooking. The spits tuck behind the line when stored upright in the included four-pole base, making it easy to remove food.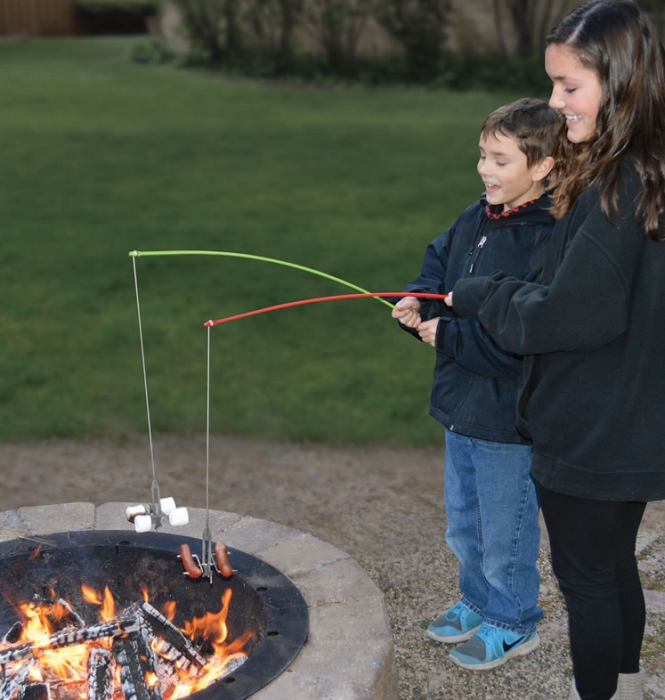 Hammacher Schlemmer