Indoor Potted Plants Vacation Plant Watering
100% AUTOMATED DRIP IRRIGATION KIT: Combine pump and (30) day timer in 1 automatic drip watering system. Watering home&office potted plants quantitative & timing after simply set up the drip watering schedule and enjoy the freedom of having your plants automatically self-watered.Enjoy your plants thrive and growing healthy, with absolutely no effort!
Featuring an extra-large LCD screen with bright, easy-to-read text and dial. Programming, set-up, and scheduling is simple. Screen is backlit enabling to set the water timer schedule at night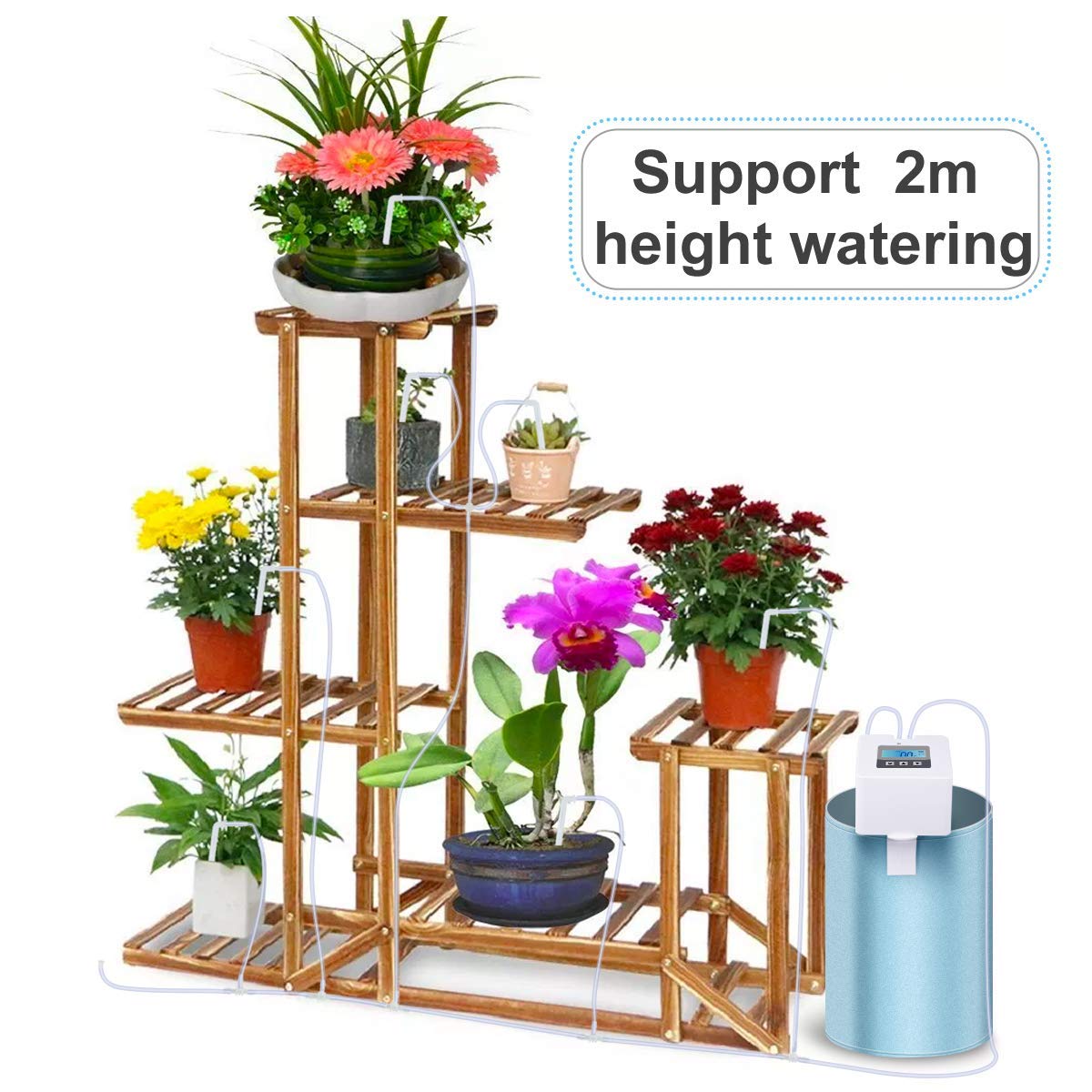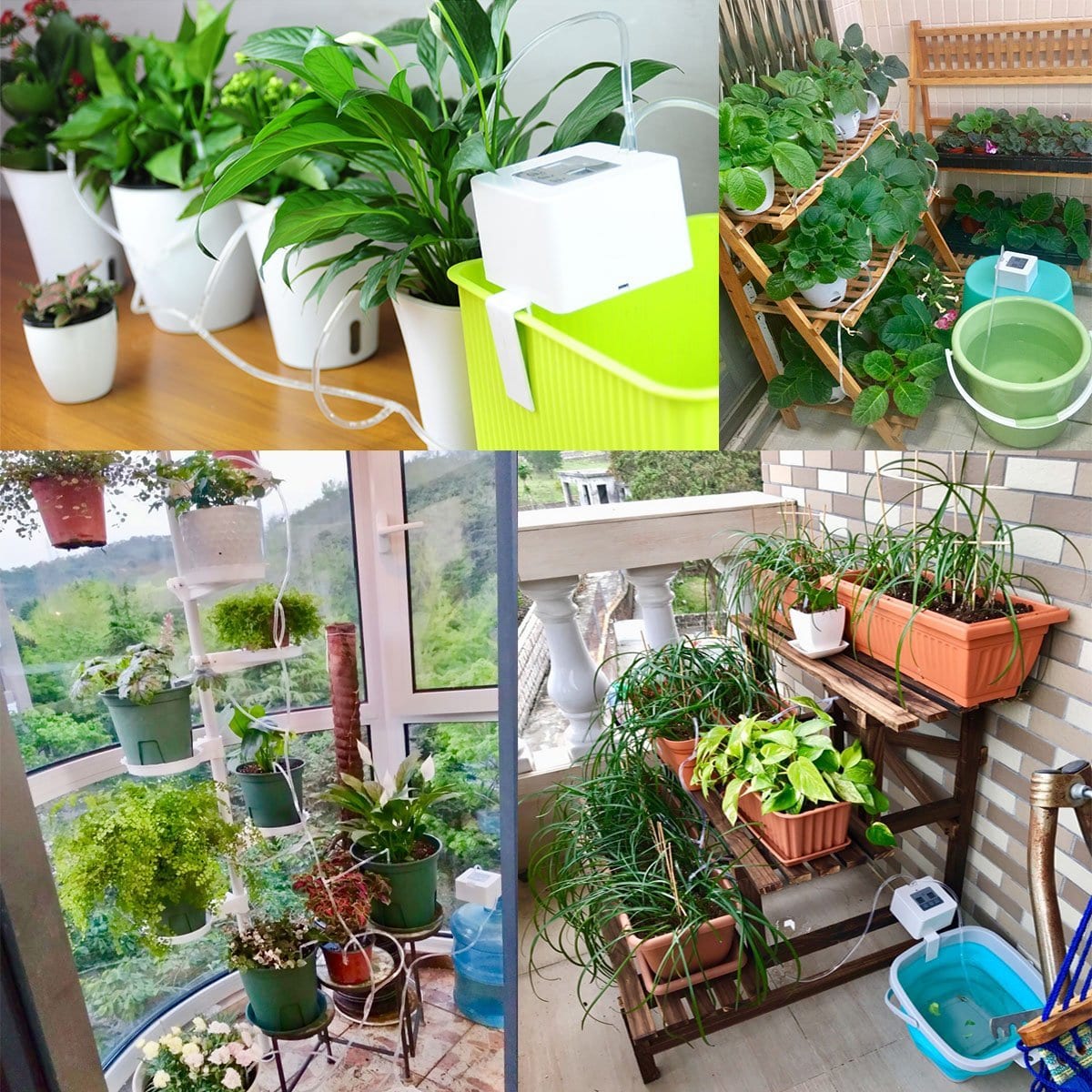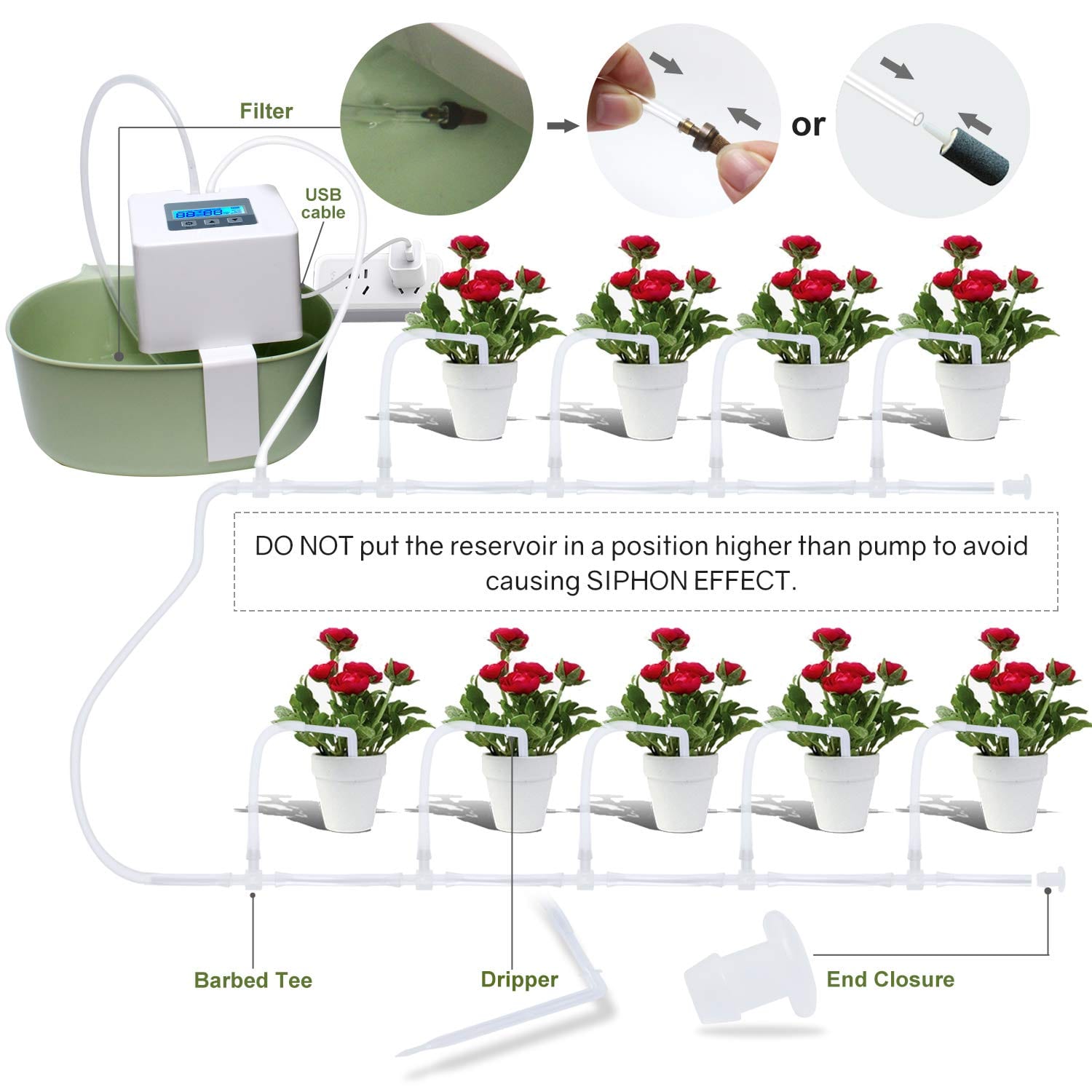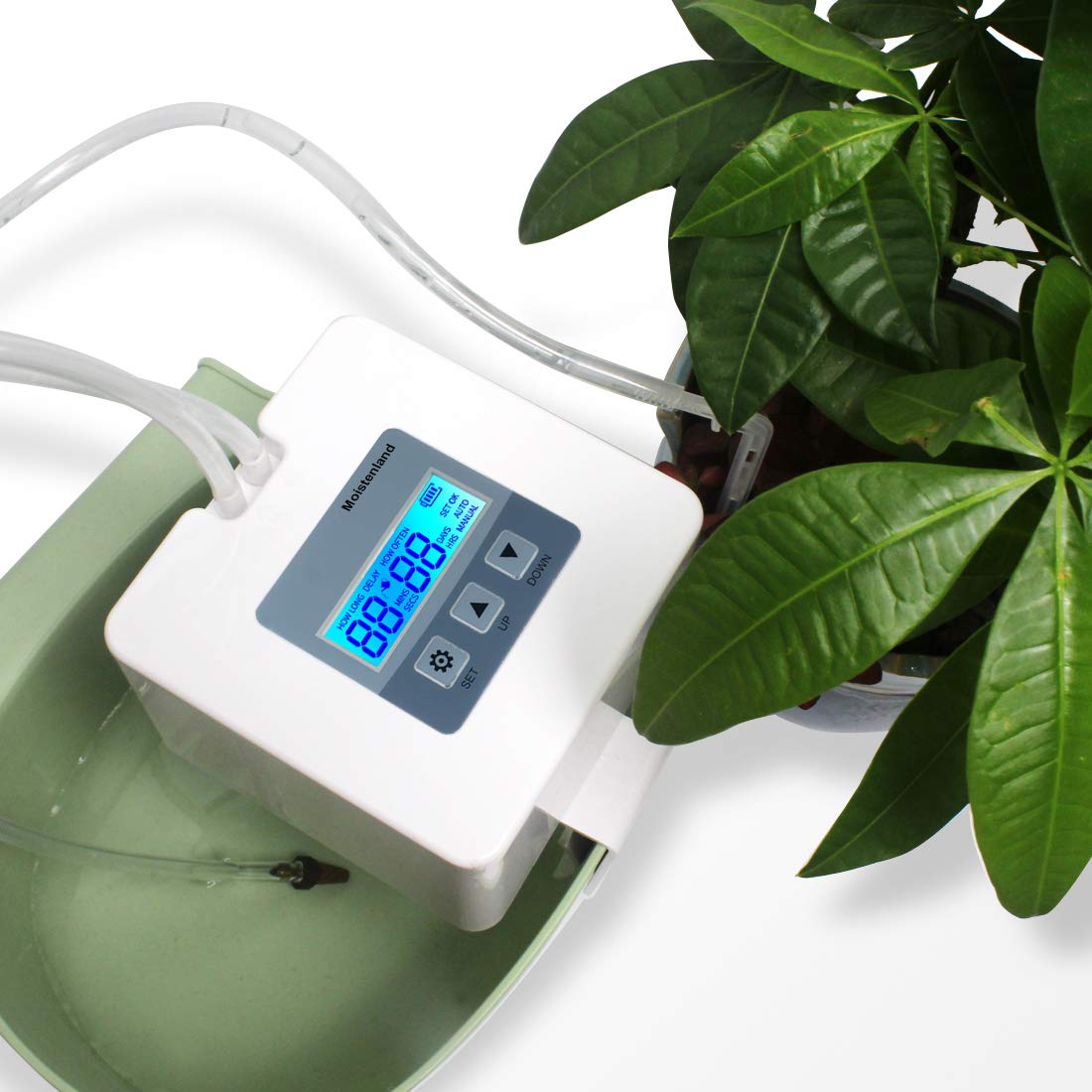 TWO TYPES OF POWER: Running this system from 4 pcs of AA batteries or Micro USB power. This is the only redundant power system on the market. If USB power fails the pump will continue to run on AA batteries (if batteries are installed).Excellent for urban patios and balconies where faucets are unavailable.
PROGRAM MEMORY: vOnce programmed, the settings are stored in internal memory automatically. Custom programming and settings will remain in memory even if power is removed. There will be no need to reprogram the water timer every time batteries are changed.