The S1 was built to introduce new users to the fun and possibilities of robotic technology, with powerful brushless motors, a chassis that can move in all directions, a high-precision gimbal, and interactive modes for programming, play, and competition. S1 users can have fun while assembling designated and custom hardware, learning to maneuver the rover, programming with Python or Scratch and competing with friends in multiple modes.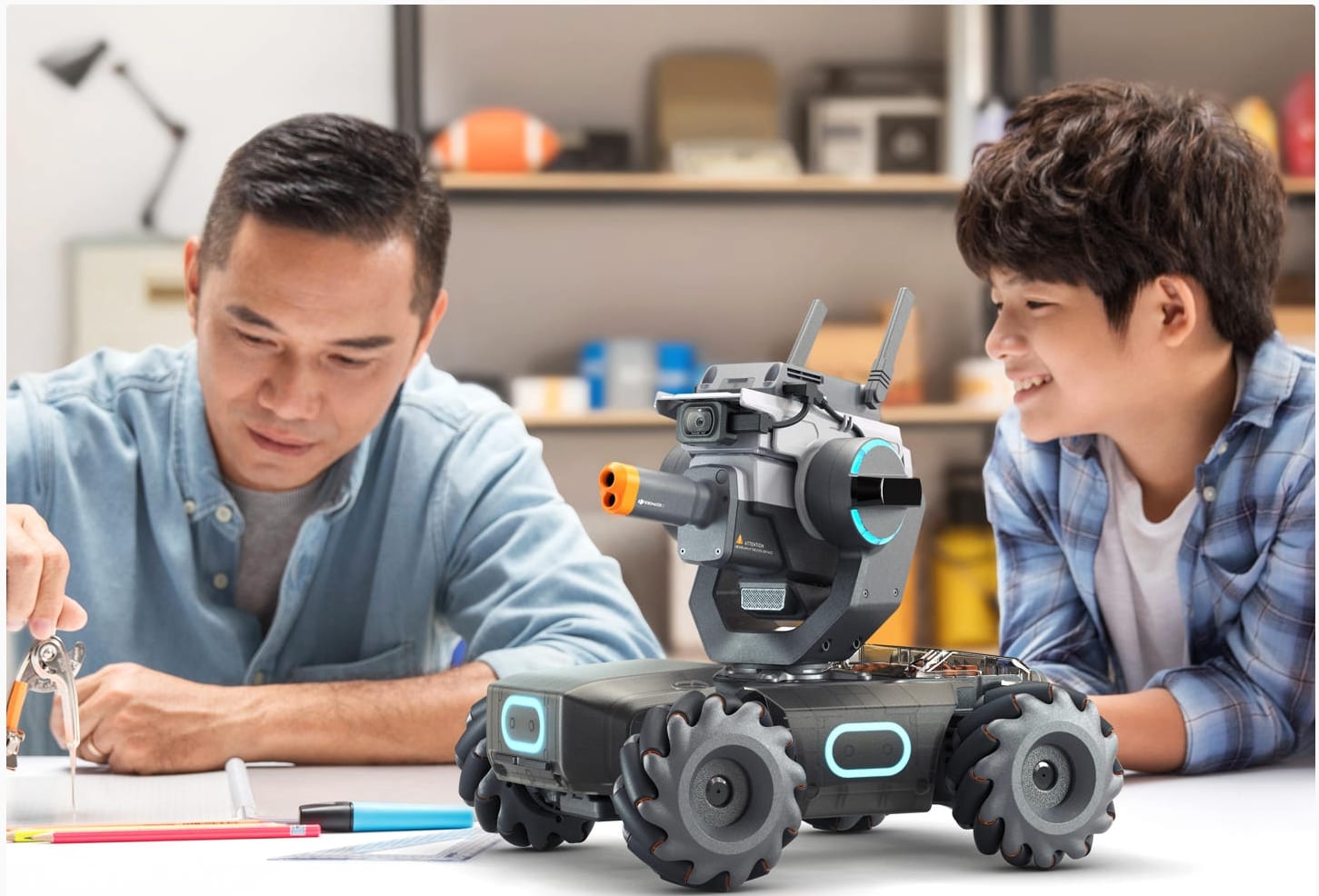 he S1 is equipped with leading machine vision technology, enabling users to get hands-on experience with real-world applications. The S1 can perform six intelligent recognition functions, including:
Line Follow: Create a fun and interactive course and map out the path desired for the S1. Program Line Follow through the RoboMaster app and the S1 will automatically follow the line.
Vision Marker Recognition: The S1 can recognize up to 44 Vision Markers, including numbers, letters, and special characters, which opens more potential for coding, combat, and training. By utilizing Vision Markers to create "traffic lights" and other obstacles, users can write their own programs that allow the S1 to drive automatically and execute complex tasks. Explore mathematical principles involving robotic control and motion mechanics through the S1's six programmable artificial intelligence modules. Get an in-depth understanding of AI as you develop these skills and many more.
Follow Mode: Built into the RoboMaster app, the S1 can identify and follow a person selected in the S1's field of vision.
Clap Recognition: A built-in clap recognition module on the S1 can be programmed for unique responses based upon clap quantity.
Gesture Recognition: The S1 can be programmed to recognize an array of physical hand gestures similar to some DJI drones.
S1 Recognition: The S1 can recognize other S1 units and perform unique movements based on how it is programmed.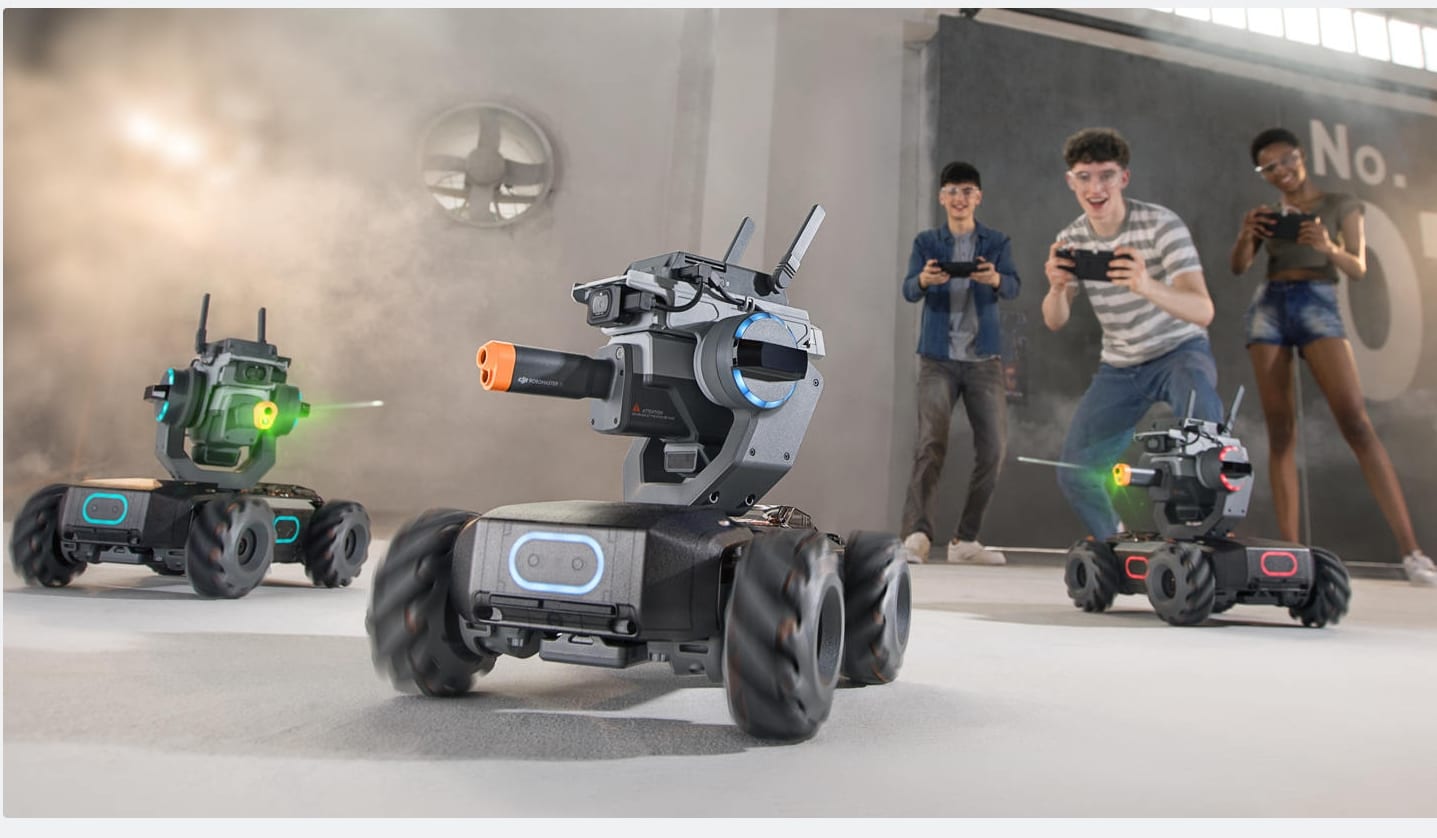 Inspired by the standard robots featured in DJI's international RoboMaster Robotics Competition, the S1 features several fun and interactive competition modes. SOLO modes include Target Practice and Target Race, where users must scan preset Vision Markers. Multiplayer Battle modes include Race and Free-for-All. In Race mode, users race S1s to scan numbered Vision Markers in the right sequence, and the player who completes the course fastest wins. In Free-for-All mode, players battle using either gel beads or infrared beams. To add even more excitement, the multiplayer battle mode has four Mystery Bonuses that players can use against their opponents: Dizziness, Electromagnetic Interference, Extreme Speed, and Invincibility.
The RoboMaster S1 will be available for purchase for the retail price of $499. A "PlayMore Kit", which includes the dedicated gamepad, additional gel beads, one battery, and a gel bead container, will be available for purchase at a later date.