The World's First 3D Printing Pen
This is the only pen that creates three-dimensional plastic drawings. Instead of releasing ink, this pen extrudes warm thermoplastic that hardens within seconds, allowing you to create three-dimensional freehand drawings. Artists can download blueprints of a 6″-tall Eiffel Tower, a napkin holder, or even Istanbul's Sultan Ahmed Mosque, trace the designs and mend them together with the 3D pen, creating hand-drawn three-dimensional objects. Since the plastic hardens quickly, users can draw in the air to create a bird's outstretched wing or connect two faces of a cube.
The pen is powered by a 6′-long AC cord, it heats up in less than a minute, and has two extrusion speeds that adjust with the touch of a button.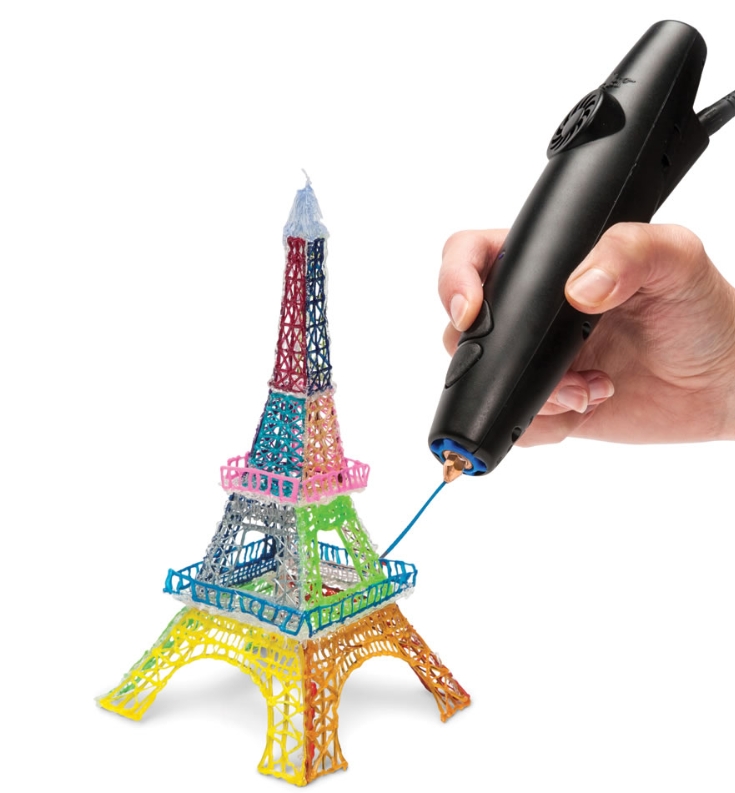 Hammacher Schlemmer