Carrera Fire Fighter Watergun
Water jets on! Everyone who buys this RC offroad model can expect a wet and wonderful time! The Fire Fighter's 'Power Watergun' is a feature that can shoot water jets up to 6 metres and is equipped with a siren. Every move with the ergonomic two-handed control set triggers a shot of pure adrenaline. Also features removable, stowaway joysticks, a practical lanyard and karabiner.
List Price: $99.99
Price: $98.80
You Save: $1.19 (1%)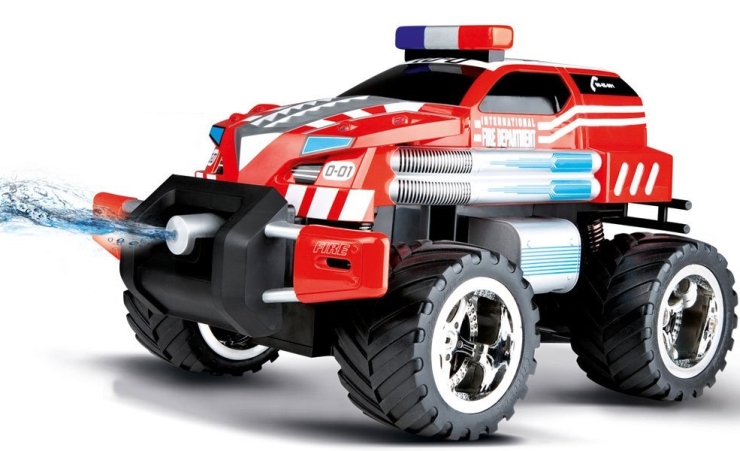 Interruption-free, frequency-independent 2.4 GHz technology and the new SERVO TRONIC steering make it ideal for indoor and outdoor use.
In contrast to full function steering that allows the vehicle to be driven forwards, backwards, to the left and to the right, SERVO TRONIC facilitates multi-step steering and driving functions providing precise driving and steering in all directions. This model also has xenon headlights, authentically detailed brake lights and bodywork made of special robust, lightweight plastic.