7 Baby Costumes Star Wars
Star Wars Baby Bunting R2D2 Costume
This is the droid you are looking for A world-leader in the creation of costumes, make up and accessories, rubie's costume company is a family-owned and run business based in new york state.
Price: $15.83 – $40.00
Star Wars Princess Leia Costume
She's ready to take on the dark side. This deluxe costume includes a character headpiece and plush white fleece robe with attached belt.
Price: $11.56 – $40.00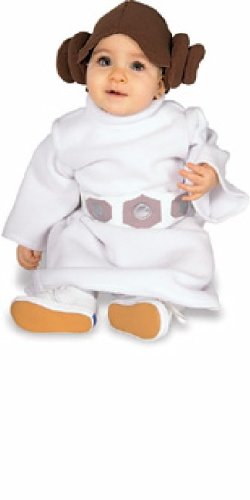 Darth Vader Child Costume Size Toddler
Costume comes with character headpiece and romper with detachable cape.
Price: $15.40
Yoda Costume
Yoda, the littlest Jedi Master comes complete with a green character headpiece and hooded robe. This Yoda toddler costume is soft and cuddly. Costume is made of 100% Polyester and should be hand washed. Yoda is an officially licensed Star Wars costume. Yoda costume for toddler boys is available is size 2-4 toddler.
List Price: $21.99
Price: $15.72
You Save: $6.27 (29%)
Star Wars Romper Obi-Wan Kenobi
Snuggle your infant into this awesome Anakin Skywalker Toddler costume. The 100% polyester Star Wars romper is incredibly soft and has attached shoulder sashes, tunic and belt. In addition, there are snap closures along the inner legs and behind the neck for easy access. Have your tike feeling like a true Jedi with this Anakin Skywalker Toddler costume.
Price: $13.42 – $40.00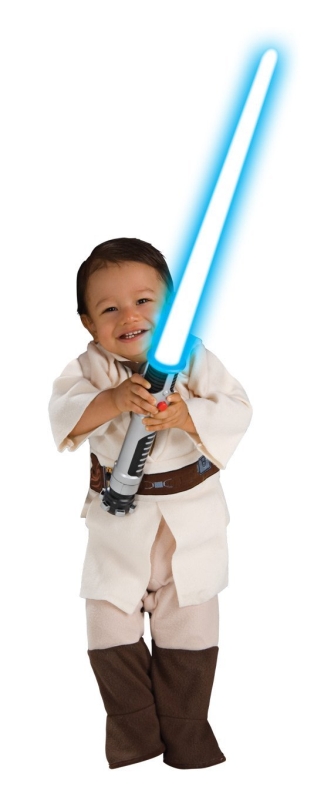 Star Wars Romper And Headpiece Queen Amidala
The Star War EwokToddler Costume includes a brown jumpsuit that features a plush fuzzy beige belly and matching ears with a light brown hood to complete the look.Boots excluded.
Price: $10.98 – $45.83
Star Wars Romper And Headpiece X-Wing Fighter Pilot
Infant X Wing Fighter Pilot Costume inlcudes: Headpiece and Romper. Romper has snaps on inside of legs for easy on and off. Great Costume for your future Jedi.
Price: $10.58 – $40.00