Rugged Waterproof, Dustproof, Shockproof 3G Android 2.3 Smartphone
This ultra-durable FortisX mobile phone features an internal hardened magnesium frame and 3.5mm rubberized casing that repels rain, dust, and blunt force, providing the ultimate in real world durability. That means you can drop it, throw it, step it on it, submerge it in water, hit it with a baseball bat, run it over with a jeep, and it'll still come out in perfect shape. $289.64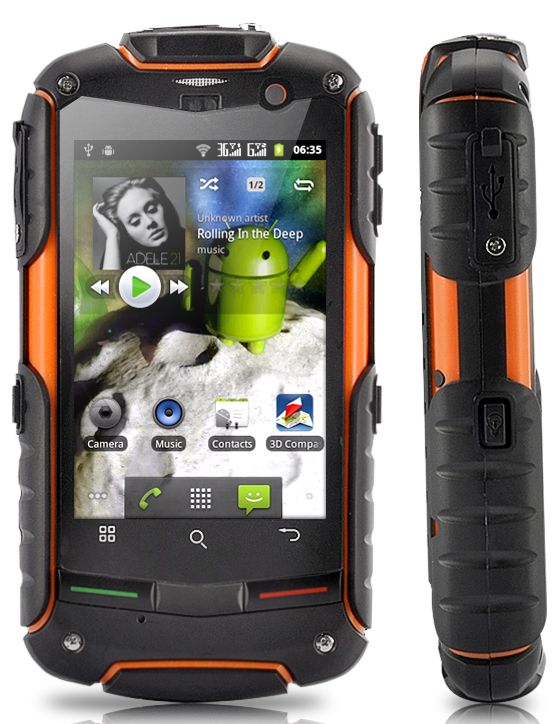 So the next time you need a rugged mobile handset on the construction site, while climbing Mount Kilimanjaro, or when swimming across the Gulf of Sidra, look to the FortisX.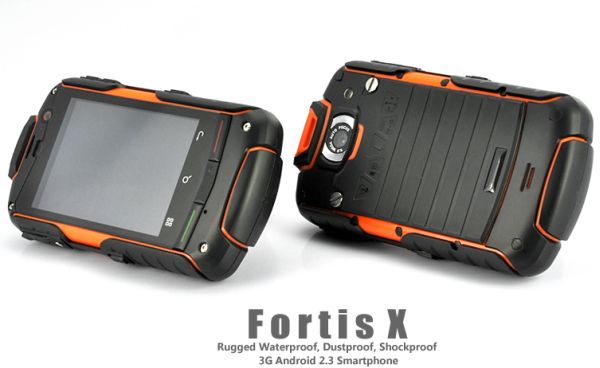 This rugged mobile phone also provides a set of outdoor tools and functions for any occasion:
Bright, built-in LED flashlight that turns on and off with the single press of a button
Mountaineering clasp with magnetic compass
Wind up power charger for emergencies
GPS navigation for getting you to your destination.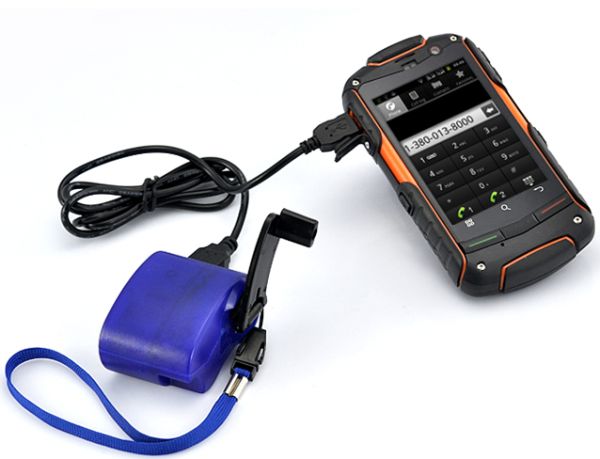 With Android OS, you can now stay entertained and connected while you are out there exploring the great wilderness. Install apps like Google Sky Map to learn about the amazing night sky on a starry night in the wild, or run Peak.ar, Kinomap and other fun and useful outdoors and hiking apps to make your expenditure even more exciting. With 3G internet access, you can even share photos, upload videos and video chat with friends when you are in the remotest corner of the world.