telyHD is a revolutionary new device that delivers spectacular HD Skype video calling right to your HDTV. Instantly connect with the people you care about no matter how far away they might be; all in beautiful HD quality from the comfort of your couch. A picture may be worth a thousand words, but live HD video says it all.
Turn any HDTV into a high-definition video calling system, no computer required. telyHD is an "all-in-one" device that includes an HD camera, four noise-cancelling microphones, and the Skype video calling application. Simply plug it into the HDMI port on your TV and you can call anyone – anywhere in the world, on any Skype enabled device including PCs, tablets, mobile phones and more. telyHD also provides Video Mail, Photo Sharing, and Digital Zoom.
Price: $249.99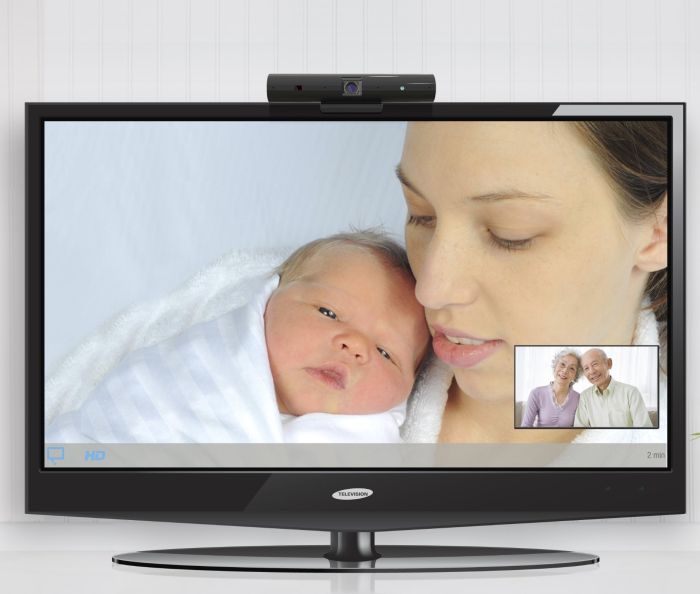 Place telyHD on top of your TV using the included universal TV mount. It also can sit next to the TV. Then, plug the HDMI cable (included) into your TV or AV stereo receiver, and plug in the power adapter to activate the unit. Use Wi-Fi or Ethernet to establish a network connection. Then simply log into Skype using your existing account or create a new account right from the telyHD setup screen.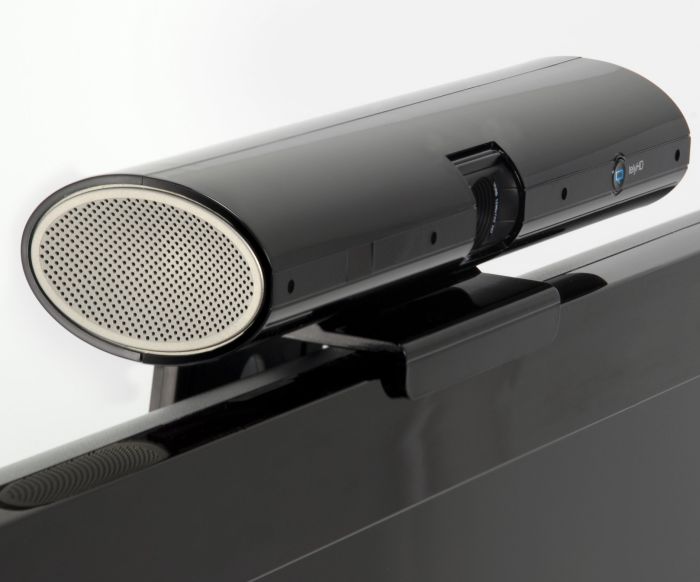 Everything You Need Is In the Box:
• telyHD with privacy shutter and universal TV mount/desk stand
• Remote control
• HDMI cable
• Power adapter
• User Guide
Technical Details:
• HD camera: send and receive HD video up to 720p
• Ethernet port and Wi-Fi 802.11 b/g/n compatible
• Four directional noise-cancelling microphones
• NVIDIA Tegra 2 Dual-Core ARM Cortex-A9, On-chip GPU with H.264 encoder/decoder
• 512MB RAM; 2GB EMMC
• Android operating system
• Skype application
Size: 10.75" wide, 3" high, 4.125" deep, weighs less than 1 pound.