6000mAh dual port USB External Battery Pack and Charger
This tiny device can give an extra 26 hours of iPhone 4 movie time and 11 hours iPad2/ iPad movie time. Stylish and powerful! This backup battery pack works with your iPhone 4S 4G 3G 3Gs iPad2 iPad, and iPod Touch 1G 2G 3G 4G & 5G, Motorola Droid Phones, HTC Android phones, Blackberry (9630, 9700, 9550, 9800), and Samsung Galaxy S.
bestdeal: Price: $99.95 Sale: $42.95 You Save: $57.00 (57%)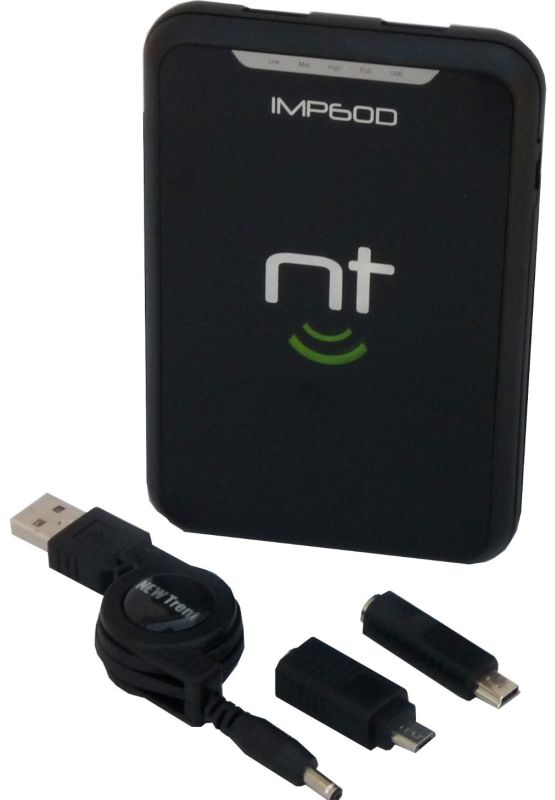 With the ground breaking capacity of 6000mAh at 5V output voltage. It also powers Samsung Galaxy Tablet, Sony PSP, Nintendo DS lite, DSi and Gameboy (adapters needed and sold separately). You can charge 2 devices at the same time.
The IMP60D is sold and marketed exclusively by iDealPoint on Amazon.com. Purchasing it directly from IdealPoint to qualify for 6 months product warranty. Be sure to look for New Trent's logo on the package and if you cannot find it on the package, please contact iDealPoint support team immediately.