Invicta Men's Russian Watch
The Invicta Men's 1091 Russian Diver Mechanical Skeleton Dial Black Polyurethane Watch is a functional fashion statement all on its own. Its stylish skeleton dial design adds a trendy feel to your collection. It begins with a prominent 52mm black ion-plated stainless steel case and a rounded black ion-plated bezel that slopes into a white inner bezel with black second and minute markers.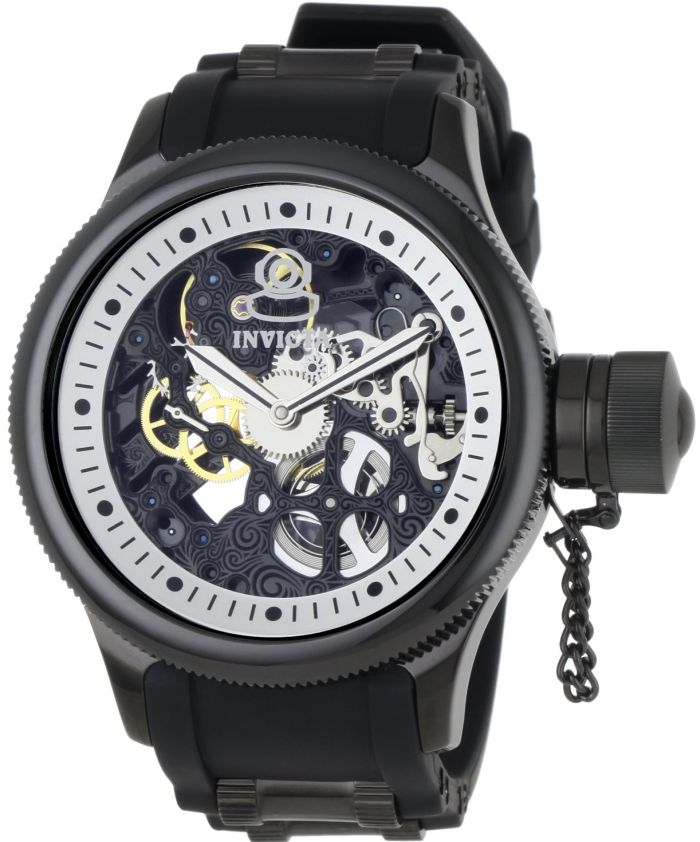 The right side of the case offers a prominent crown with a large protective screw-down cap attached to the case with a chain. These elements surround a revealing black skeleton dial with luminous hands powered by mechanical hand-wind movement. The dial is protected by a scratch-resistant flame fusion crystal. A black polyurethane band with black stainless steel barrel accents strap this watch to the wrist, while a trusted buckle clasp ensures its secure placement. Finally, this watch offers water resistance up to 165 feet (50 meters).