Epica Wireless Weather Station
The Epica Weather Station is an affordable weather unit that accurately monitors indoor and outdoor weather conditions. The main console displays temperature, dew point, humidity, and barometric pressure on an easy to read LCD screen. Each day, the weather forecast can be quickly determined by the weather icons that let you know what the conditions are like outside.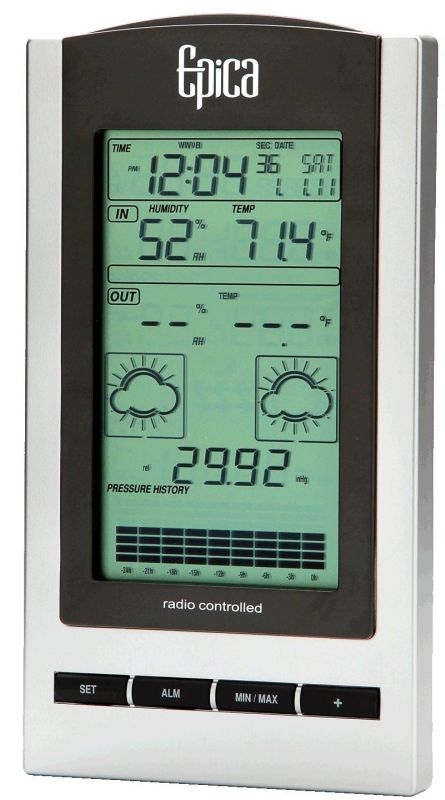 The days of you stepping out of your home dressed inappropriately are gone! The Epica Weather Station consists of a wireless sensor and an indoor display monitor. The wireless sensor will relay precise weather readings from a distance of up to 330 feet.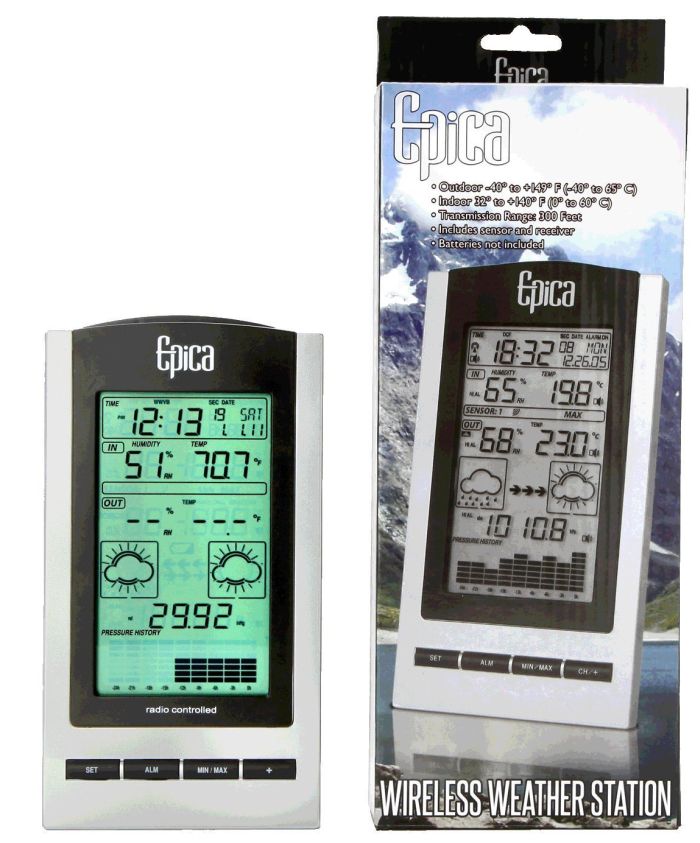 Among other locations, it is ideal to place this sensor in your garage, wine cellar, or greenhouse. Precise weather readings will be consistently available on the indoor display monitor. The display monitor has a thin console that can be easily mounted on the wall or on your desktop.