QWERTY PC or MAC Keyboard for iPhone
The WOW-keys actually merge the multi-touch capabilities of the iPhone with the PC. Swap modes quickly with the touch of a button, and execute common tasks via 12 HOT Keys made specifically for interacting with the iPhone.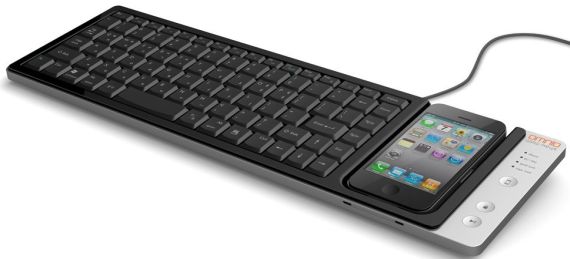 The hotkeys include a way to pause, play, skip a song forward or back, as well as increase or reduce the brightness of your display. You can even search, go through your photo album, or turn the display off. Simply flick a switch on the keyboard and you can use your iPhone as a number pad or interact with certain apps.
link