Designed by British inventor and Engineer Chris Sneesby, the Archipod's interior conveys a sense of space that belies its compact external dimensions. The frame is constructed from timber and clad with Western Red Cedar shingles. The walls are double insulated, plastered, and painted, resulting in a seamless 12 1/2′ diameter x 8 1/4′ high interior space with no visible joints.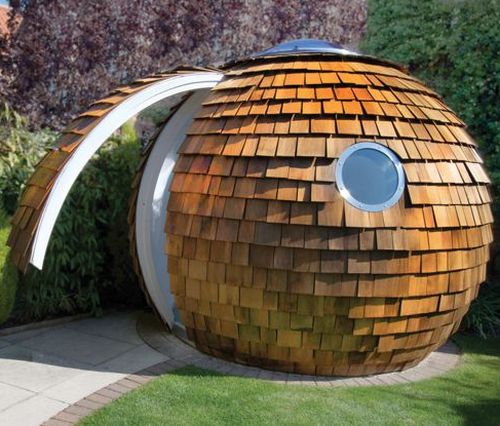 A locking gull-wing door that raises and lowers assisted by an air piston provides access to the Archipod.
A built-in electric panel heater provides warmth when contemplating life's challenges during the cold, short days of winter while the roof's 6′ diameter polycarbonate dome opens on a hinge to let in natural light and the invigorating scents of spring.