Nocturnal Lights LED Dive Light with Neoprene Hand Mount
This Nocturnal Lights M220 LED Dive Light with its high intensity 3W LED bulb is a practical and convenient dive light. You could use it to look under ledges and to restore natural color underwater. The light is also perfect for night dives or as a back-up for cave and other overhead environments.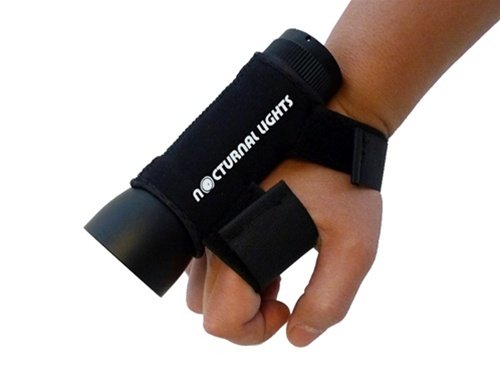 It is submersible to 328'The light produces an extremely bright, white beam, that makes is a perfect light source for many on land applications. The light is very reliable, it's LED bulb last up to 10,000 hours, and can operate with-in a wide range of temperatures. It is very unlikely the LED will break due to accidental impact.
Nocturnal Lights M220 LED Dive Light with Neoprene Hand Mount