Charging Dock Cradle for Amazon Kindle 2
The docking station is a convenient and elegant home base cradle that will make syncing and charging the Kindle 2 easier than ever. Compact and solid design . Easy to use, the Amazon Kindle 2 cradle firmly holds your device in place at a comfortable reading angle.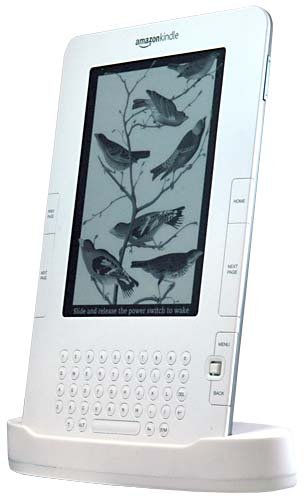 This cradle features Smart Charge technology which allows your device to charge very quickly.All you do is connect the included USB cable to the back of the cradle and connect to your PC, Mac or notebook.
link