Worlds Smallest HD Media Player
Measuring in at only 82mm long and 15mm thick, this miniature media player is small enough to fit in any jean pocket or purse with ease.
The GO Media HD supports all of the most popular file formats used today.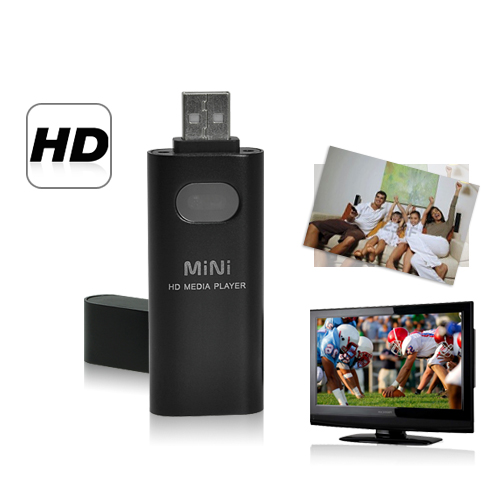 This includes: MP3, WMA, ACC, FLAC, MID, OGG, WAV, RMVB, 3GP, DAT, AVI, DIVX, FLV, MKV, MPEG4, RM, and VOB! Simply put, with the GO Media HD you can spend less time dealing with file compatibility issues and more time enjoying your multimedia content.
Instead of watching them on your computer monitor, now you can simply transfer them to the internal 2GB memory or micro SD card and enjoy them on your big screen HDTV. Setup takes less than a minute and it works with any HDTV by using the composite IN video connection.