iCrystal Stereo Docking Station
Dock your compatible iPod/iPhone, charge it, and listen to your music without interruption. Cradles are included for different iPod models. Plus, you still can enjoy music from non-docking iPods like the shuffle, via the 3.5-mm input connector.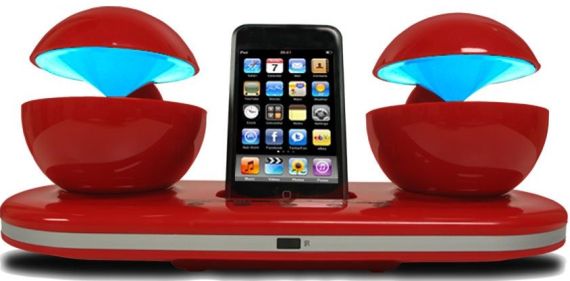 The first thing anybody would notice about the iCrystal is its unique speaker design, with two teardrop shapes hovering above each speaker. These "teardrops" provide the speaker with its great retro looks and actually help the unit deliver a more 360-degree sound, for filling up the room.
Speakal iCrystal Stereo iPod Docking Station with 2 Speakers (Red)