New SAMSUNG USB 3.0 External HDD
Samsung announced three new lines of consumer external hard disk drives, including two new portable drives and a new desktop drive. All of the new drives feature distinctive styling as well as SuperSpeed USB 3.0 interfaces. If you are from other planet, I'll tell you that USB 3.0 provides data transfer rates of up to 5 gigabits per second, allowing users to transfer a 25-gigabyte high-definition movie in just four minutes, compared with 13 minutes for previous USB 2.0 interface drives.
Samsung's new portable external drives offer up to 1 terabyte (TB) capacity in a compact, easy-to-transport format with curved sides for a comfortable grip and sleek, Scandinavia-inspired styling. Their wave-like matte finish hides scratches and fingerprints. The new portable drive will be available in four colors; Brown black, Noble beige, Clay orange and Mist gray.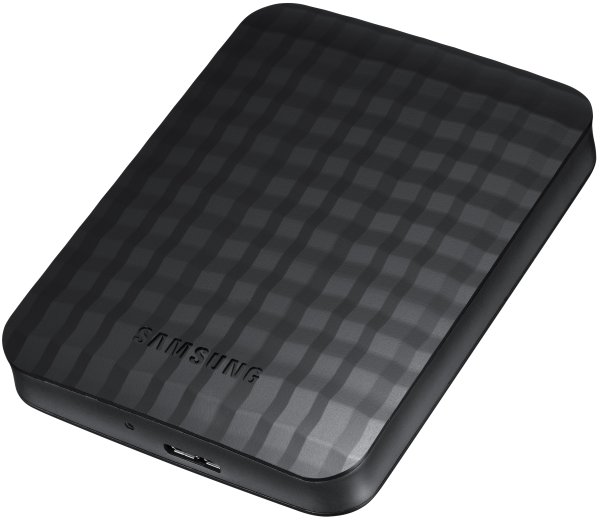 Samsung's premium portable drives also offer up to 1TB capacity, but add enhanced backup and security software, as well as elegant, high-gloss cases embedded with a multi-layered wave pattern in three jewel-tone colors; Onyx black, Sapphire blue and Coral pink. Their second-generation software offers a feature-rich suite of tools with an easy-to-use graphical user interface. The newly implemented 256-bit Full Disk Encryption provides additional security on a hardware basis. Auto backup software supports both automatic and continuous data backup, so that users' files are backed up automatically every time they are changed or newly created. SecretZoneâ"¢ allows users to create a secure virtual drive, and SafetyKey software provides encrypted data backup and password-setting. A convenient USB docking station will be sold separately for both the basic and premium line products, allowing users to easily connect and transfer data to a PC.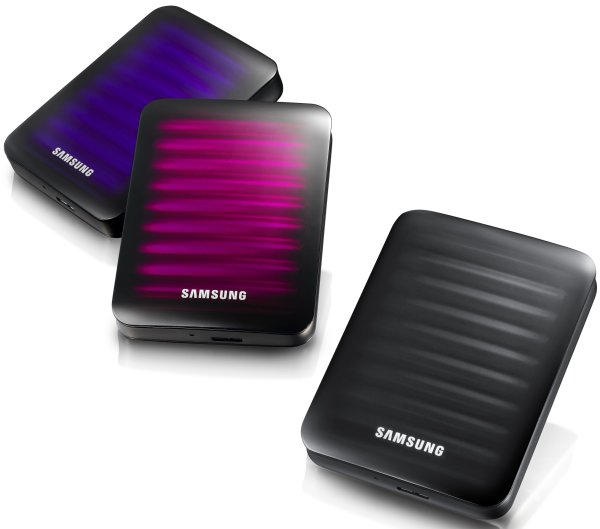 Samsung's new external drives for desktop PCs offer up to 2TB capacity in simple and refined cases, which take their design cues from the portable drive family. Rounded corners give them a slimmer form factor for reduced desktop space, while LED lights at the bottom of the drives indicate their operation status. With 1TB, 1.5TB and 2TB storage capacities, the new desktop drives will be available in Brown black and Noble beige.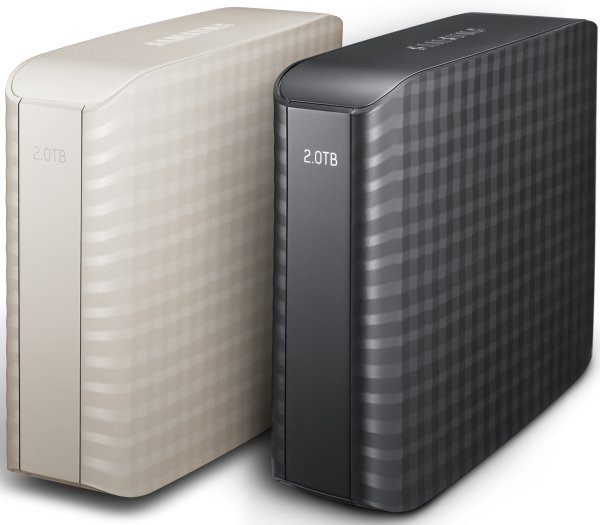 All three new external storage lines will be available through leading U.S. retailers in April, with pricing to be announced at that time.