The Cobra PhoneTag is a two-way alarm and loss prevention device between the Android, BlackBerry or iPhone smartphones and you or your valuables like; keys, laptop bag, or other tagged items.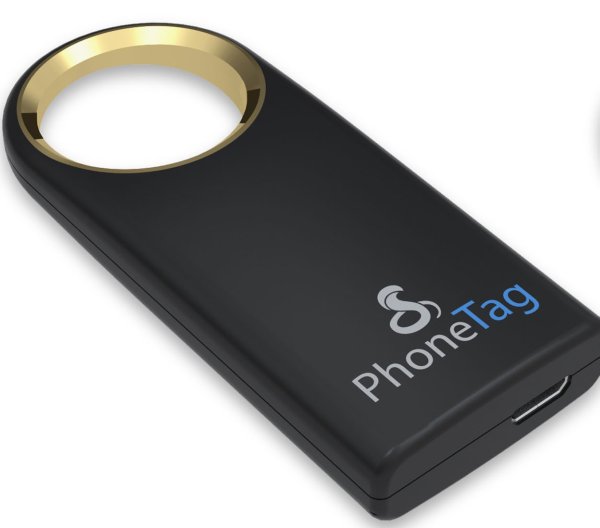 The Cobra PhoneTag works by downloading the PhoneTag application to your smartphone and attaching the PhoneTag device to an item that you want to protect (keys, purse, computer bag). The PhoneTag software monitors the distance between the phone and tagged items. If the items become separated, you will be alerted immediately. The PhoneTag application records the GPS location & time of when and where you lost your item. The software then sends the GPS information to a user defined contact list through email, text message, or optionally using a linked Facebook or Twitter account. PhoneTag can also act as a two-way "finder". Simply tap the button on the PhoneTag device to ring your smartphone. If you are looking for your PhoneTag protected item, the PhoneTag application will help you to find it.
Every day people find themselves in situations where they cannot find keys, cell phones, computer cases and other valuables. More than 160,000 Americans lose their phone every day, and many more lose laptops, purses, luggage, and important items.