The Mavic 2 Zoom offers a high-performance zoom lens on the Zoom. Mavic 2 Zoom is the world's first foldable consumer drone with optical zoom capability.
Powered by a 1/2.3-inch CMOS sensor, the Mavic 2 Zoom is DJI's first foldable consumer drone with zoom, providing a dynamic perspective that ushers in a new era of creative storytelling. With the Mavic 2 Zoom, you can get closer to your subject at a moment's notice by combining two-times optical zoom (24-48mm) with two-times digital zoom to simulate a 96mm telephoto lens that captures lossless video in full HD resolution. Hybrid auto-focus on the Mavic 2 Zoom combines phase and contrast detection for higher focus accuracy with an increased focus speed of up to 40% faster than before. Shoot vivid 12-megapixel photos or take advantage of the new Super Resolution feature that uses optical zoom to automatically capture and stitch nine photos together for a highly detailed 48-megapixel image, making it an ideal option for landscape photography.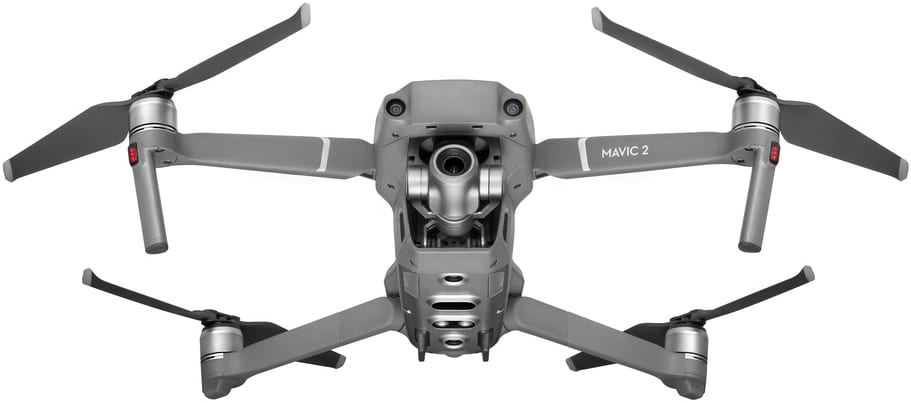 Exclusive to the Mavic 2 Zoom, the new Dolly Zoom QuickShot mode opens a new visual language for storytelling that was previously reserved for professional cinematographers. It creates an otherworldly warped perspective by automatically zooming in as it flies away from its subject, keeping the subject the same size while the full background of the scene is revealed.