Designed with a refrigerator drawer, the Sobro keeps beverages and food chilled and always within reach. Featuring Bluetooth speakers, charging ports, LED lights, and a sleek touch panel for optimal control, the Sobro coffee table always keeps you connected.
Start the party with rich sound quality. Speakers on each side of the Sobro coffee table deliver enhanced sound and bass. LED lights on the underside of the Sobro set the mood for a Netflix night or your next big bash. Control it all right from the tabletop. No app download required.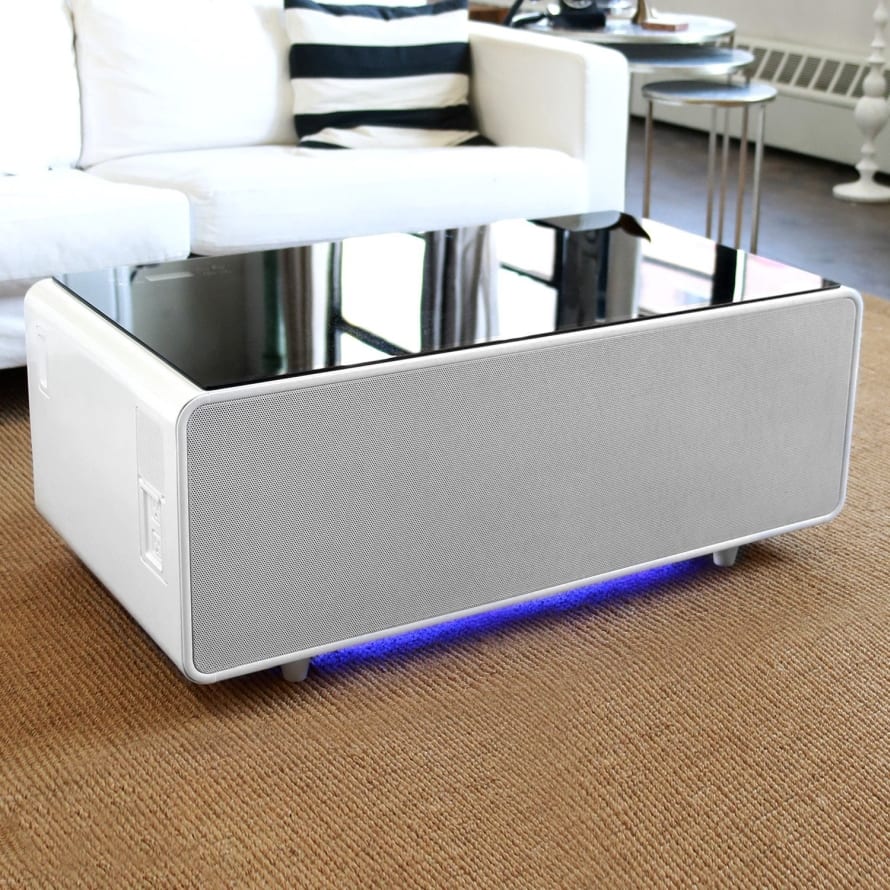 USB Charging ports and outlets on the side allow you to conveniently charge all your devices, from phones, to tablets, to your miniature indoor drone. When you're done, roll up your cords and stash them neatly out of sight in the storage drawers.