Audeze iSINE 20 In Ear, Semi Open Headphone
The iSINE 20 In-Ear Headphones with Standard Cable from Audeze are a model up from the iSINE 10. They feature an even longer Uniforce voice-coil that covers the ultra-thin diaphragms to a greater extent, which provides better control and responsiveness for natural bass, clarity, and improved imaging. They are equipped with Planar drivers, Fluxor magnets, and ultra-thin diaphragms, and can be used with iPods, iPhones, and iPads. These headphones include a pair of ear hooks and Earlocks for all-day comfort.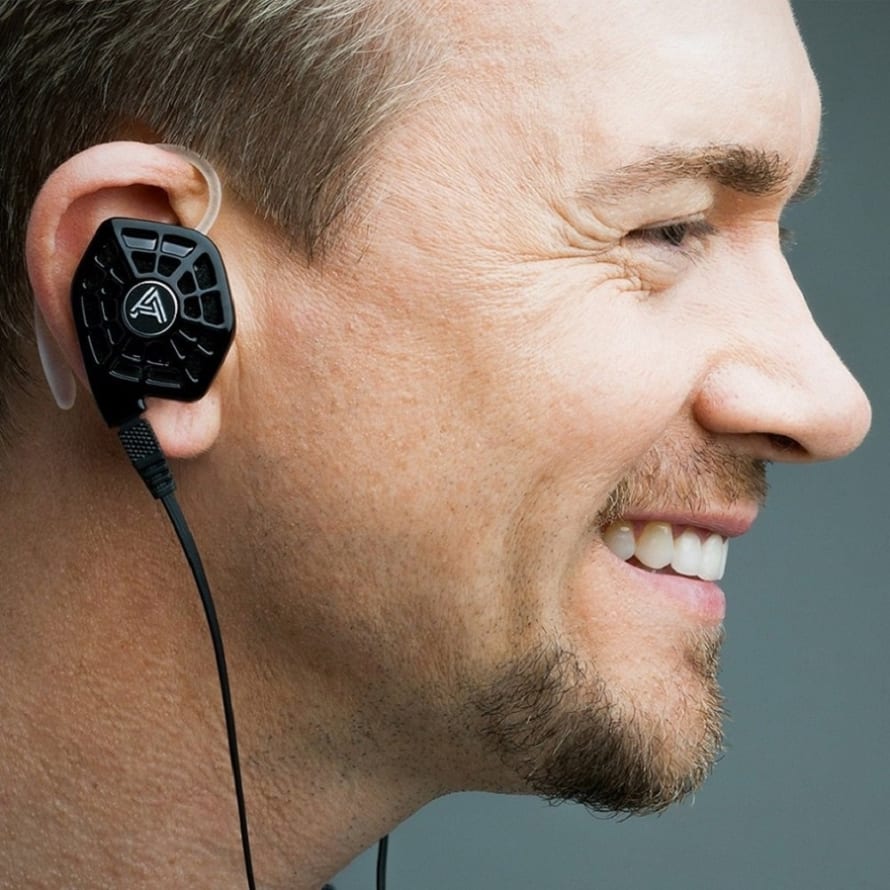 They barely weigh .71 oz (20 grams) and are built with power-enhancing Fluxor magnets that double the magnetic driving force on the ultra-thin diaphragms. Their Uniforce voice-coil technology delivers an accurate in-ear headphone experience with distortion less than 0.1% overall even at high volumes. In addition, the included 4.9′ audio cable has a 1/8″ stereo plug input to a 2-pin plug output that connects directly to the headphones.