Lynx Solar Weatherproof Outdoor WiFi Surveillance Camera with Solar Panel
Turn your security inside out with The Tend Secure Lynx Solar™. As the first fully integrated solar-powered camera in the market, Lynx Solar™ needs only 1 sunny day to power the camera for up to 7 days*. If there is an outage of power/internet, Lynx Solar™stores up to 3 days of data; once power/internet returns, local data is uploaded to the cloud. With intelligent facial recognition you can now identify exactly who is at your home. Upload pictures of friends and family to your facial recognition library and receive check-in notifications from familiar faces, and alert notifications if strangers show up. With all of this and much more, Lynx Solarensures that rain or shine – your family family is safe and your home is protected. (*based on 1 hour of recording/streaming per day).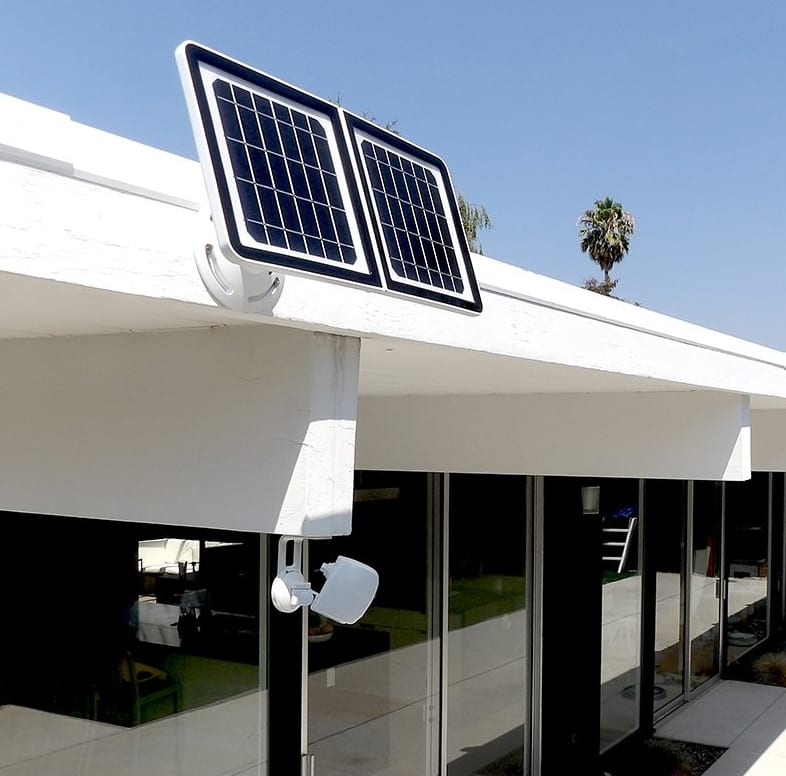 Perfect for keeping an eye on children or elders left home alone, simply use the free Tend secure app (for iOS and Android) to preload images of familiar faces. Once configured , Tend secure issues a mobile check-in notification with familiar faces, or if unfamiliar faces are detected users can get an alert notification and immediately see a live stream of the activity.
In addition to live video streaming and still image capture, users can also use lynx indoor's two-way audio system to communicate with loved ones, pets or other occupants via the Tend secure mobile app. The system comes with a lifetime free seven-day cloud storage; all captured video and audio are saved automatically and stored for up to seven days on Tend insight's cloud-based servers for secure access from anywhere using the Tend secure mobile app. With the Lynx Solar, you can always Tend to what matters most.