Foot Massager with Kneading Shiatsu Massage Heat Rolling and Air Pressure
FOOT HEALER- INTEY foot massager with customized settings provides you quick and professional massage experience to relief sore, aching feet due to fatigue or conditions like plantar fasciitis, leaving you feeling refreshed and invigorated, particularly suitable for those who have been on their feet all day. But this machine focuses on reflexology massage not include a calf massage.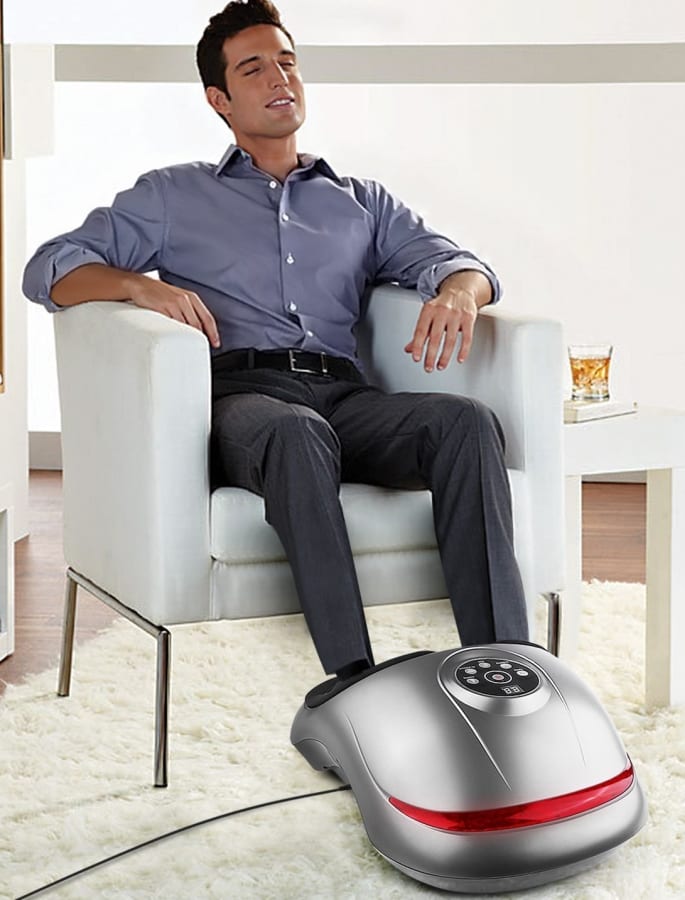 The massager with Shiatsu heating function,targets pressure points, calming both body and mind as deep pressure is applied to your feet to reduce stress and improve blood circulation so as to increase blood flow for improving foot health and promoting good sleep as well.This foot massager measures 17.5×13.5×7.5 inch,if you have large or wide feet, then you may feel uncomfortable.
MULTIPLE MODES- INTEY offers all-round massage action to the soles, sides and tops of your feet by kneading, heat rolling and a squeezing air pressure with 5 intensity levels to choose from F1-F5(by pressing the "DEFLATE" red button to reduce stress if you can't afford the intensity) with two pre-programmed auto modes, no worries when you fall sleep as automatically turns off after 15mins.The heating process is a gentle one so it takes as long as 10-15 minutes for you to aware the heat.