The Exotic Virtual Adventure Run
This is the dome-shaped monitor that energizes treadmill workouts by taking runners on a virtual adventure in some of the world's most exotic locales. Found in Europe's top-tier health clubs, the 38″ hemispheric, concave monitor sets up in front of your existing treadmill and spans its full width to create an incredibly lifelike portal.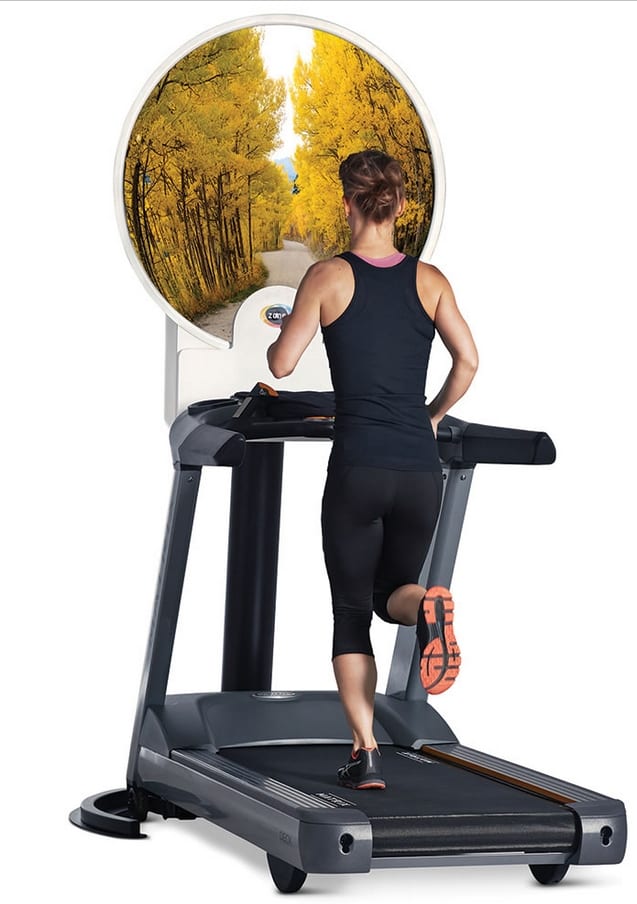 Runners can escape the tedium of indoor workouts to explore the otherworldly landscapes of California's Joshua Tree National Park, jog along the Pacific coastline or through a rustic lakefront village, and even take a solitary run through mysterious Area 51.
All films are shot in 1080p HD resolution by some of Hollywood's most accomplished cameramen, creating an immersive first-person view that has been proven to help runners go farther and faster.
A wireless sensor attached to the treadmill syncs with the monitor, which automatically adjusts the movie speed to match your running pace. Additional locations are available from the manufacturer. Can also be wall mounted. Plugs into AC.