Waterproof Portable Bluetooth/AM/FM Wireless 100W Speaker and PA system
Pump up any outdoor gathering in an easy and user-friendly fashion with the ECOBOULDER! This fully submersible speaker will pump some serious tunes with its 100 watts of power, an 8" full range speaker, 3" tweeter plus an 8" passive woofer! It's designed to survive any outdoor elements such as water, dirt, and debris which are sure to present themselves at outdoor parties. The EcoBoulder also delivers 10 hours of playtime at full volume and 100 hours of standby time, meaning guaranteed battery life for an entire day of fun before needing to recharge. Take it with you with a telescoping handle and oversized outdoor wheels to offer easy transportation!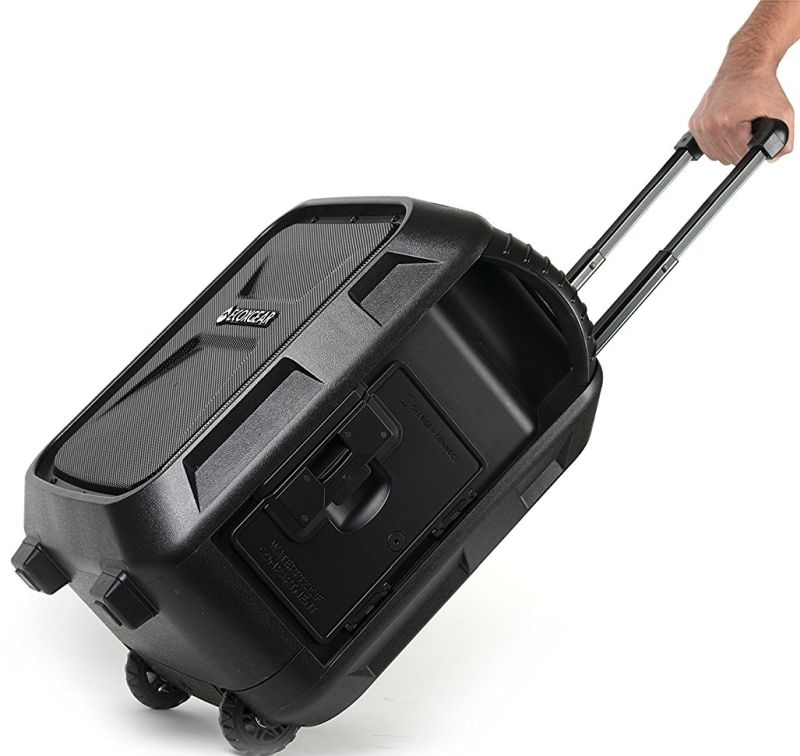 With easy carrying options and backlit controls, the EcoBoulder is the perfect accessory for your party wherever you take it! Pair two EcoBoulders together for wireless stereo surround sound. Plug in external mic (sold separately) for karaoke or PA use.