Equipped with an HD camera and over 50 preset cooking programs, the June Oven identifies a growing index of food and offers the ideal cooking recommendations, eliminating the guessing game. From caramelized butternut squash to juicy, roast chicken, June bakes, broils and roasts to perfection every time.
Using six carbon fiber heating coils, June preheats three times faster than other ovens. The dual adaptive convection fans eliminate cold spots and reduce cooking time. June's heavy duty insulation makes it safe to touch on the outside.
June's precision dial and 5-inch touchscreen let you control every aspect of cooking. Receive customized alerts on your phone, watch or tablet via the June app. Watch live videos of your food cooking and control your June Oven from anywhere.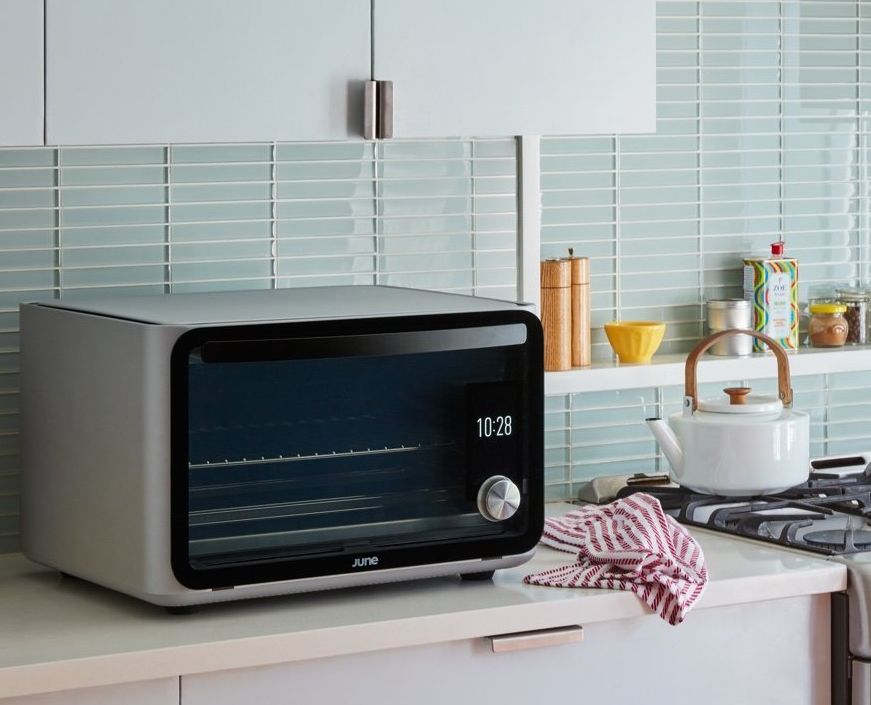 Accurate up to 1°F, the June Food Thermometer measures the internal temperature of your food whilst in the oven. Use when cooking meat, fish, pie, baked potatoes and much more, ensuring that your food is cooking exactly how you like it.