Canon VIXIA HF R800 A KIT
Capture your family's most precious memories with the VIXIA HF R800 camcorder. Thanks to its powerful zoom, you can record moments near, far and in between. Exciting new features include Highlight Priority mode with backlight correction to help you get the best shots you can, and improved slow and fast recording options that let you experiment with different ways to record. The lightweight package of the VIXIA HF R800 means you can keep it on hand to record whatever you want, whenever you want, to removable SD cards that provide quick and convenient sharing. Easy to use and bring with you, pick up the VIXIA HF R800 and start making memories.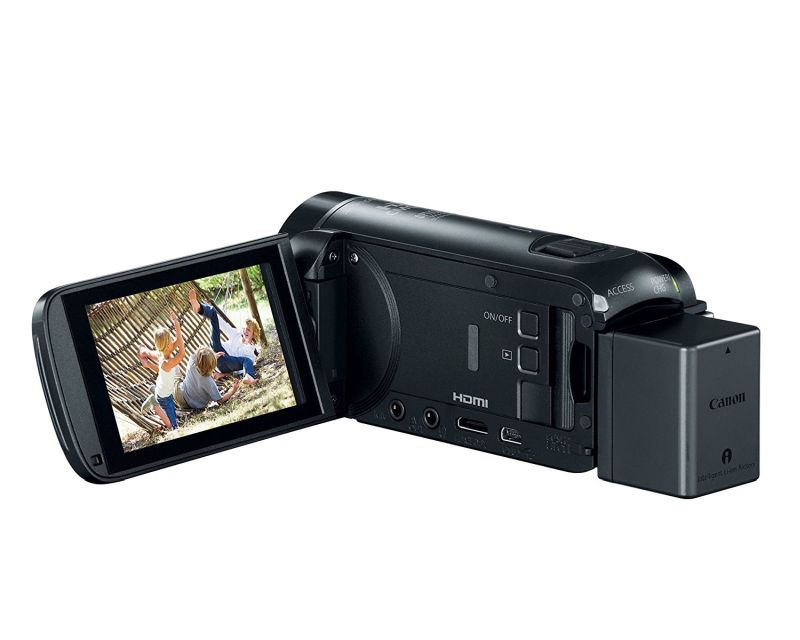 The impressive 57x Advanced Zoom allows you to create videos with dynamic variety, and is less likely to disrupt the action you're shooting. It's ideal for formal ceremonies, animals in the wild, candid family videos and more. Available in manual mode, Advanced Zoom takes the camcorder's telephoto power from 32.5mm all the way to 1853mm (35mm equivalent) for amazing flexibility in shooting.
Canon's sophisticated SuperRange Optical Image Stabilizer helps correct camera shake quickly, so even handheld video taken at long focal lengths can be sharp and steady. Providing continuous adjustment throughout the entire zoom range to correct a broad range of motion, the Dynamic Image Stabilization system on the VIXIA HF R800 camcorder stabilizes rotational camera shake.