K'NEX 100 Model Building Set
LASSIC PIECES – This set comes with 863 classic K'NEX rods and connectors. These pieces can be attached to one another in different ways. It allows your children to create a multitude of shapes, figures, and structures with ease. The snap fit pieces stick together securely and can be easily reassembled into other creations
REAL MOVING PARTS – Unlike other building toys, K'NEX allows kids to create unique models that actually move. Kids can make interactive toys using K'NEX parts whether its wheels, rotors, wings, and tracks. Making rolling cars, working amusement park rides or a transforming animal isn't just a dream when you have this 100 Model Building Set!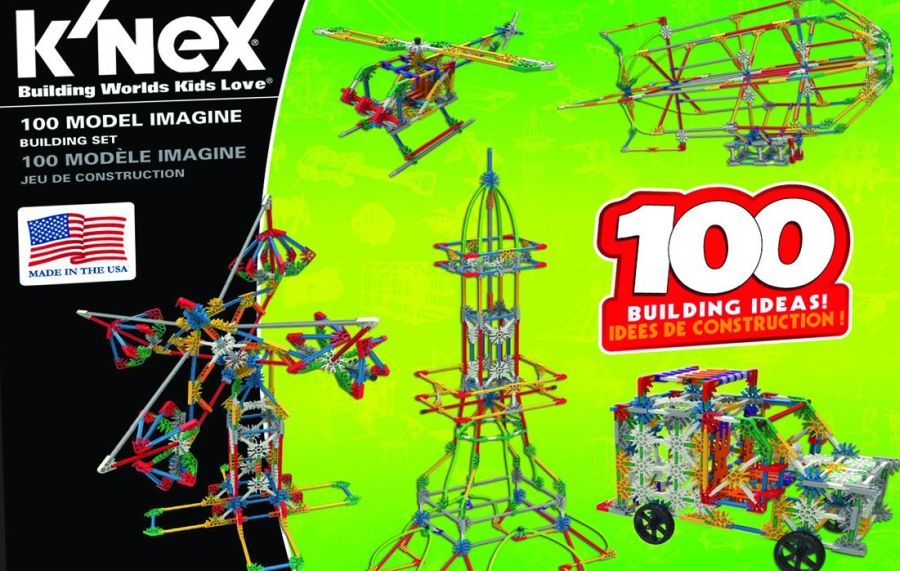 CONVENIENT STORAGE – With over 860 pieces, K'NEX presents the 100 Model Building Set in a hassle-free portable suitcase storage box. You don't need to worry about where to store small plastic toy parts or getting them lost. Keep all the K'NEX parts in one place that is easy to access. Store all those precious pieces in this handy suitcase storage box that kids will always love to open.
VERSATILE – This building set includes an instructional booklet, which shows builders how to create 100 unique models with its helpful illustrations. This toy is ideal for boys and girls aged 7+ and up, as they can make anything that their minds can come up with. Foster your kids' imagination and creativity with K'NEX. See your youngsters build a blimp, ambulance, or even the Eiffel Tower!