Fujifilm GFX 50S 51.4MP Mirrorless Medium Format Camera
The FUJIFILM GFX 50S delivers the world's best image quality. It combines outstanding resolution of 51.4 megapixels with exceptional tones, advanced color reproduction and high-performance lenses.
The FUJIFILM GFX 50S features a 43.8×32.9mm CMOS medium format sensor: a product of Fujifilm's rich history, cutting-edge digital technology and extensive knowledge of medium format film cameras. Boasting an effective resolution of 51.4 million pixels and paired with high-performance GF lenses, the sensor delivers superior tones and sharpness that will impress professional photographers shooting in the world of commercial, fashion or landscapes.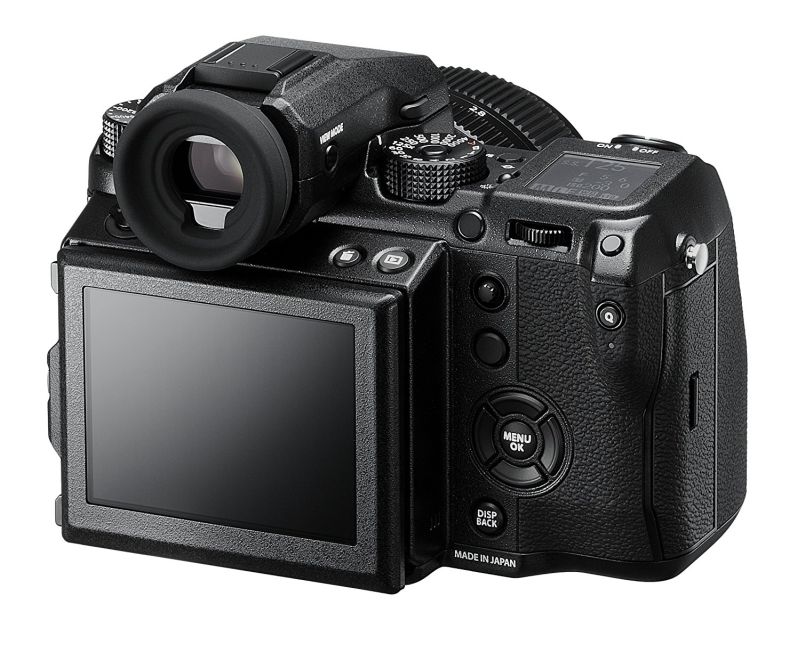 Both the shape of the light-gathering micro-lenses and the processing from the photodiodes have been optimized to achieve a high level of sharpness and broad dynamic range. The lowest native ISO sensitivity of 100 and the 14-stop dynamic range, achieved with 14-bit RAW data, delivers high definition images in a variety of conditions with notably rich skin tones and intricate foliage detail.
The FUJIFILM GFX 50S sports the X-Processor Pro image processing engine, capable of drawing the very best out of the 51.4 megapixel sensor. Its advanced processing accelerates and optimizes the camera's performance in a variety of areas including stunning color reproduction with Fujifilm's unique Film Simulation modes, in-camera RAW conversion to the 8-bit TIFF format, accurate contrast AF, quick startup time, and minimal shutter release time lag and shooting intervals between frames.