Brazilian Soap Stone Semi-Pressure Cooker
These Brazilian Soapstone Semi-pressure Cookers are quite amazing. They don't actually reach high levels of pressure, but simply slightly elevate the pressure. Their slow and even heat maintain the elevated pressure allowing food to cook a bit faster. The lid does not lock and it can actually be opened at any time.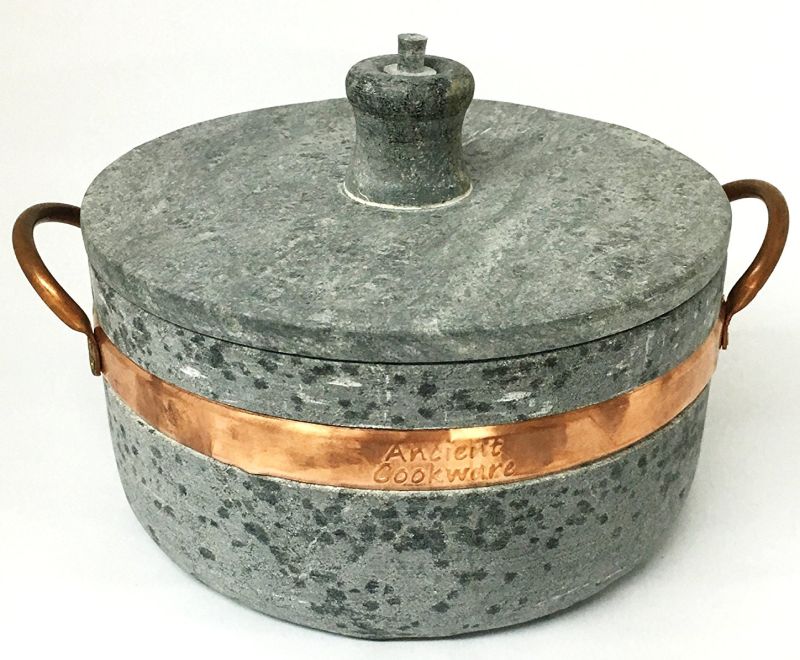 This one is has a capacity of 3 qt, and is 12 inches long from handle to handle, 9.63 inches wide, and 7.13 high including the lid knob.They are widely used in homes and have been for centuries since they started making them in the Ouro Preto region of Minas Gerais. In fact, many restaurants in Brazil, especially in the State of Minas Gerais use them for their buffets.
Not to be confused with stoneware, which is a kind of clay fired at high temperature, these are actually handcrafted from a single block of natural, non-toxic soap stone which allows them to withstand temperatures up to 1000°C and its thick and dense walls lets them retain heat twice as long as conventional metal cookware.