LG 65-Inch C6 Series Curved 4K UHD OLED HDR 3D Smart TV
Bundle Includes LG OLED65C6P 65-Inch Curved 4K UHD OLED 3D Smart TV Samsung UBD-K8500 3D Wi-Fi 4K Ultra HD Blu-ray Disc Player OLED With pixels that can be individually controlled to achieve perfect black and infinite contrast, LG OLED TVs are a new category of television. LG OLED 4K TVs also support HDR, including Dolby Vision. OLED HDR OLED HDR delivers a stunning high dynamic range picture, including support for Dolby Vision content. Enjoy brilliant brights, and deepest darks for infinite contrast and rich color. Infinite Contrast The unique pixels of LG OLED TV can switch completely off to create perfect black and therefore infinite contrast, resulting in a more lifelike image you can only get with OLED.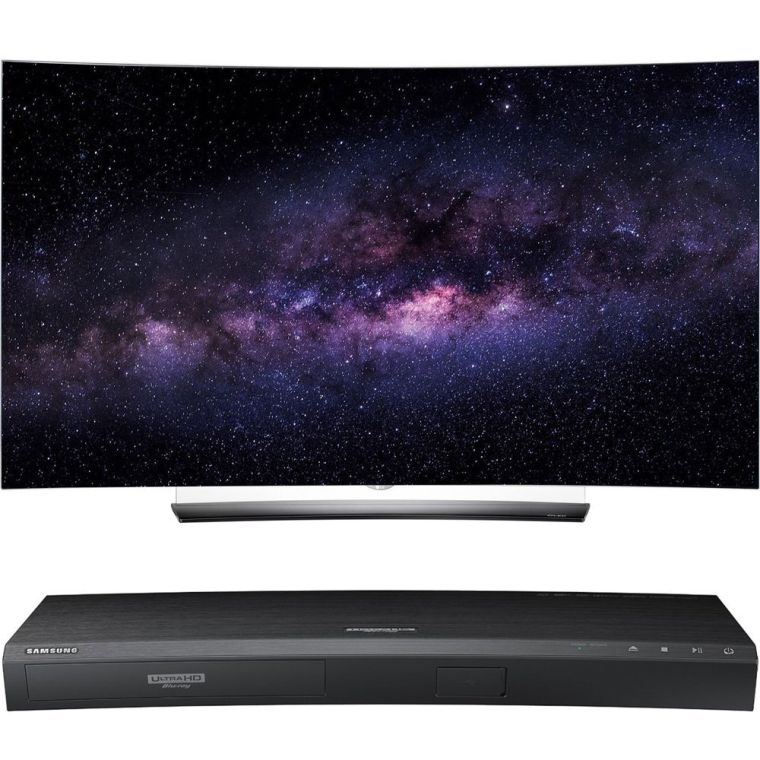 Cinematic Color LG OLED TVs display Cinematic Color with a color palette that virtually matches those seen in todays high-end digital cinemas. Now the home theater experience is on a par with real theaters. 4K Resolution LG OLED 4K TVs contain nearly 8.3 million pixels, so their resolution is four times that of Full HD. The breathtaking clarity and fine picture details will amaze, even up close on a large screen. webOS 3.0 Smart TV webOS 3.0 is the latest generation the acclaimed LG Smart TV platform, adding advanced new features while making it even easier to use.