Fisher-Price 4 Motion Cradle 'n Swing with Smart Connect
Two swinging motions side-to-side or traditional head-to-toe. Two soothing rocking motions. 16 songs and a variety of nature sounds. Overhead mobile with lights. Control it all from your smart device – without interrupting baby's hard-won slumber. Simply download the Smart Connect app to put all that wonderful, "do not disturb" power right at your fingertips! Visit fisher-price.com/SmartConnect for a complete list of compatible smart devices.
Get baby off to a smoother start thanks to the improved swing drive system. Then customize the features to your little one's needs – choose swinging only or any combination of swinging, music & mobile lights.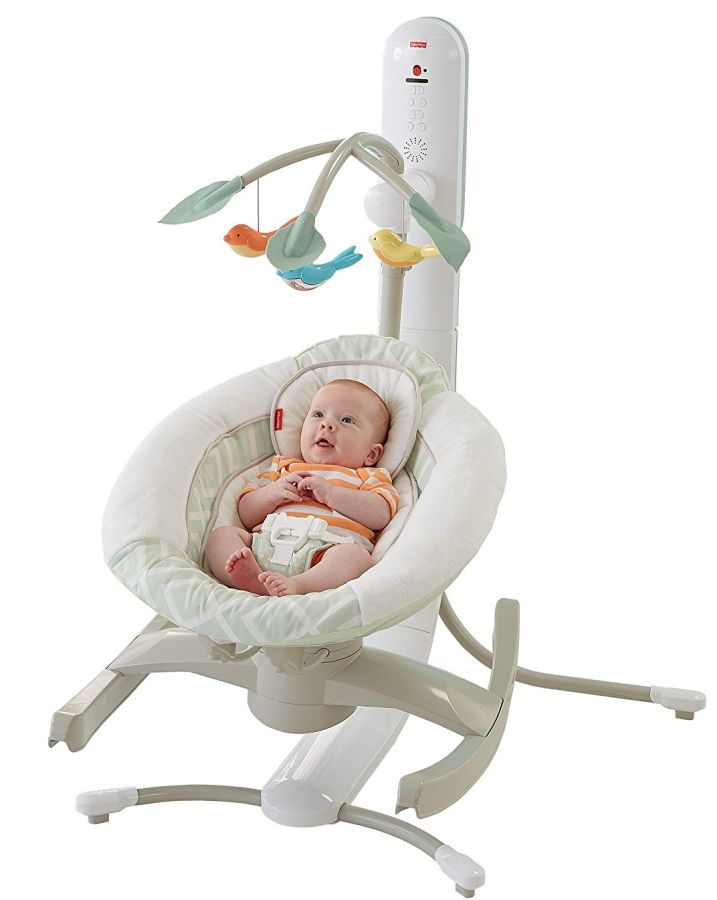 The Fisher-Price Cradle 'n Swing provides a sense of soothing comfort and security with its swinging motions, plush insert, padded head rest, and deep & cozy seat. Music, nature sounds and the light-up mobile help stimulate baby's senses, while the birdies flying overhead encourage eye-tracking.