FlexiSpot 27 wide Stand Up Desk with wider keybaord tray
Smooth and Stable Movement: FlexiSpot's gas spring hovering system allows the workstation to smoothly adjust for sitting or standing with just a light squeeze of the handles.
Large Work Surface,Wide Keyboard Tray: offer a deep, wide surface. There's room for your work materials and enough space to put your monitor at a comfortable reading distance.
Ergonomic Benefits: Choose from 12 height levels as you transition between sitting and standing throughout the day. Products support a better posture and healthy wrist and arm positions. Plus, desktops are compatible with ergonomic monitor mounts.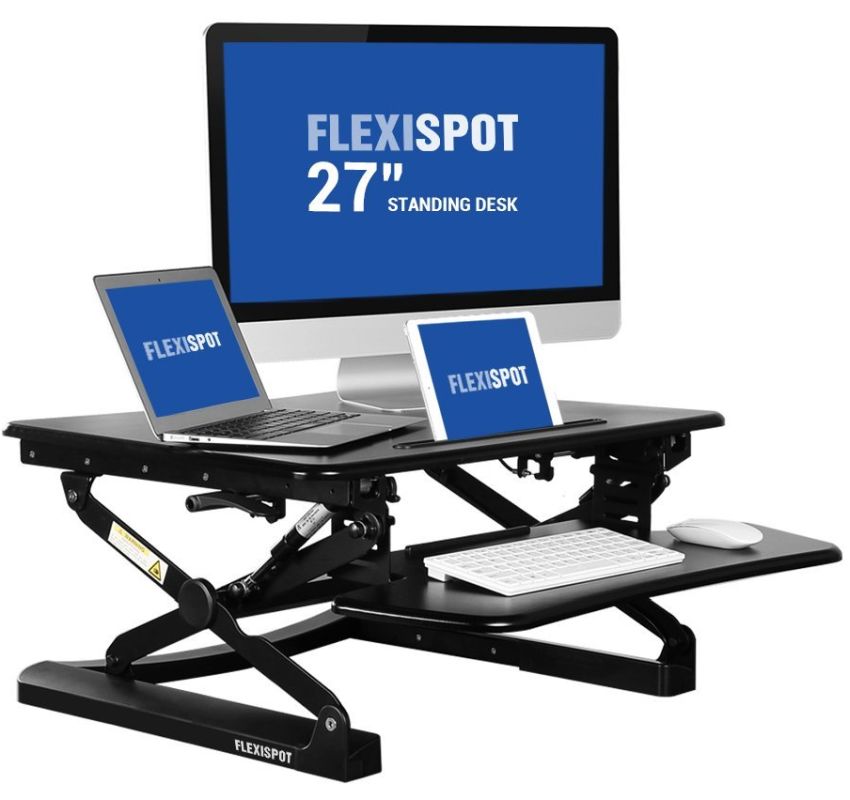 Straight Up and Down Movement: Our workstation rises and folds vertically, within its own footprint. There's no need to make spatial accommodations, as may be required in comparable products.
High Quality Construction: Support up to 35 lbs,has undergone extensive testing for balance, stability, and movement – including a fatigue test of 6,000 height adjustments. The work surface is made of an environmentally friendly medium-density fiberboard, which meets the high standards of the California Air Resources Board.