UBTECH Jimu Inventor Level Robot Kit
The Jimu Robot Inventor Kit is a DIY, Bluetooth app-enabled robotics building kit. The Inventor Kit includes a central control unit, 16 highly accurate digital servo motors, servo connector wires, lithium battery pack and power adapter, 675 interlocking parts with easy snap-in design and quick links to the Jimu App and quick start guides. The Jimu Robot Inventor Kit is the big brother in the Jimu lineup that lets you build bigger, more advanced robots and includes everything you need to get started building robots today.
The Jimu App provides stunning step-by-step building instructions with 360 degree pan, tilt, and zoom capability. The Official Jimu Models provided in the App will help you learn how to build beginner to advanced robots with pre-programmed actions for you to play with, manipulate, and make uniquely your own. The App also provides you access to the Jimu Global community where designs for user-generated robots and actions can be shared with Jimu Inventors around the world! The Jimu App is available for iOS and Android Devices.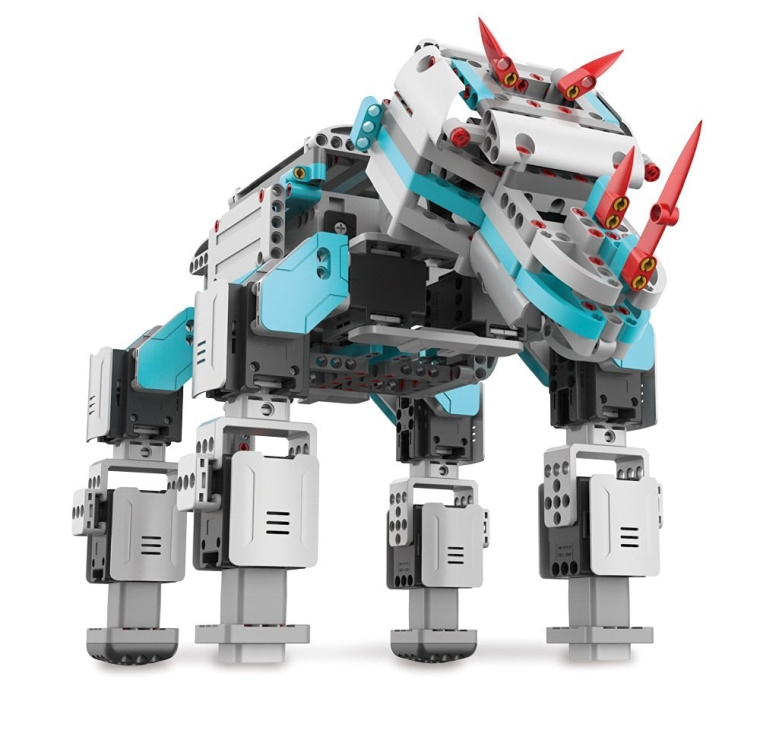 The incredibly fast and accurate digital servos allow your Jimu to perform amazing movements from the menu of pre-programmed actions or new actions you create with the action capture function in the app that easily records complex movements and allows you to fine tune, save and replay them with your robot. The Jimu Robot Inventor Kit and App platform make for a great addition to any STEM curriculum, teaching today's youth highly relevant skills in programming and robotics to better prepare them for the world of tomorrow.