TRUE POCKET PROJECTOR – Compact and powerful, only 0.4 pounds at a height of 1.47 inch for maximum portability. iDeaPico with mini-sized dimensions and picture capabilities of up to 120 inch, can be used indoors and outdoors for home and mobile entertainment, business presentations and to display content from smartphones, tablets or laptops. This mobile projector will quickly become your funny entertainment tool.
HIGH PERFORMANCE CINEMATIC QUALITY – Easily turns virtually any surface into a HD theater through a simple Wi-Fi connection. Enjoy HD image projection up to 120 inches in the comfort of your living room. You will be captivated by brilliant image performance featuring the 480p ( support up to 1080p ), 1,000:1 contrast ratio and a 80 lumens brightness. Built in speakers and easy set-up.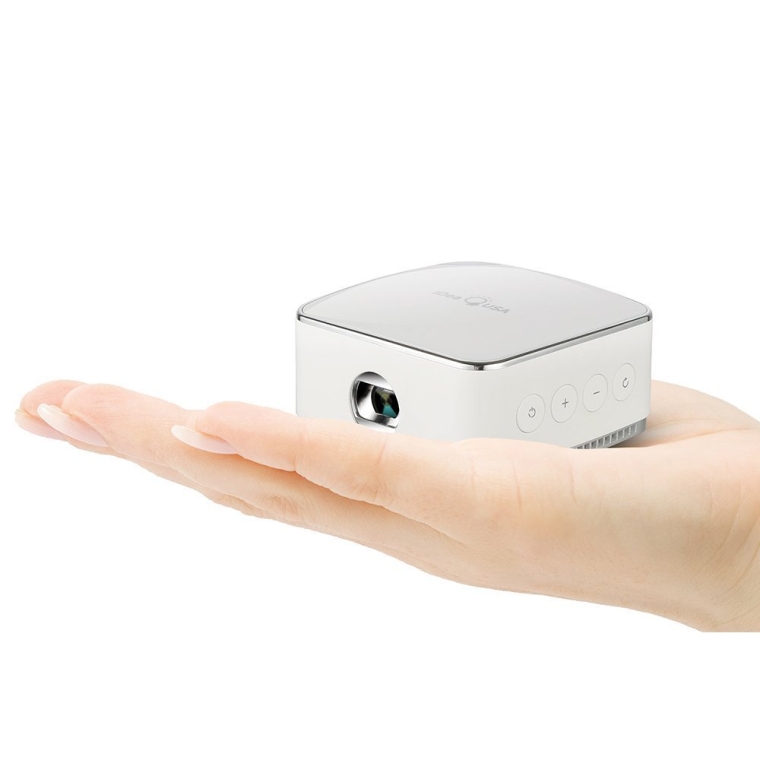 WI-FI CONNECTIVITY AND SD CARD SUPPORT – Unlike traditional HDMI projector, the iDeaPico is a true wireless projector. Get rid of the HDMI cable, can be taken to anywhere you want. Or play movies or images directly through the Micro SD Card. Adopt the DLP Technology which use advanced Multi-Color processing, producing exceptional contrast ratios.
No unwelcome rainbow artifacts or eye-strain. Guarantee bright images in light and dark conditions, without sacrificing image quality.
25,000 HOUR LIFE — The iDea Pico Projector has an operating life of more than 25,000 hours, over 10 times that of traditional projector lamps, and the equivalent of about 15 years of regular use without maintenance cost. 5,000mAh lithium ion rechargeable battery gives you upwards of 240 minutes of operation. Rechargeable and long lasting, a truly portable projector.