Handheld Water Misting Fan Portable Mini Fan Water Spray
2016 UPDATED VSERSION- D-FantiX Rechargeable Misting Fan Handheld (USB Powered/ Built-in 18650 lithium battery) , lightweight and compact, making it easy and convenient to take with you anywhere and anytime
PREMIUM QAULITY & FASHIONALBLE DESIGN- The sturdy Misting Spray Fan produces a soft breeze to keep you cool and relaxed . Ultra-quiet and fashionable design. Battery Operated by Rechargeable Battery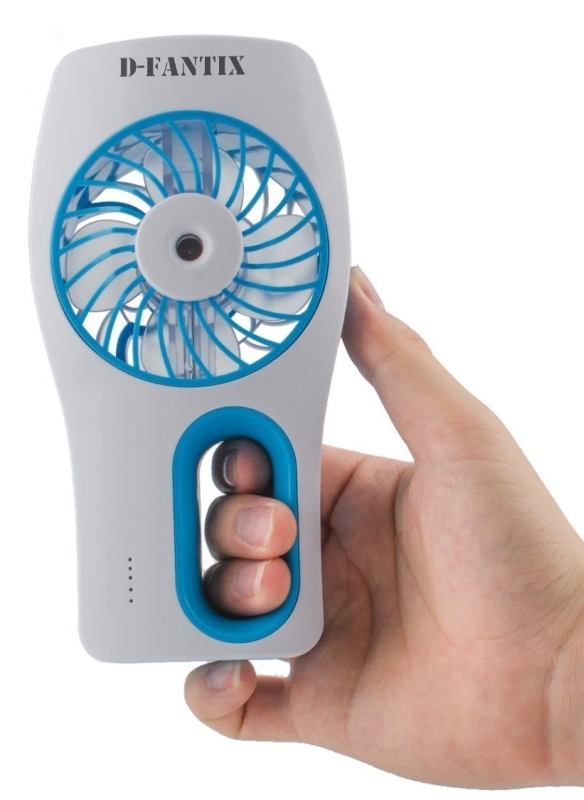 FAN+ SPRAY MISTING DUAL MOD- Creative humidifier fan combines cooling fan and beauty humidifier together( 2 In 1), through scientific and technological method, it directly convert water into micro mist particles and has a great moist effect on human face and skin. Water will be absorbed by the skin.
3 mode: First-Fan Mode, Second-Misty Mode, Third-Fan+ Misty;
Packed in a delicate box, a great gift idea for mothers, kids, friends, colleague .Perfect personal water misting fan for indoor – the office, home, dorm, study, library, games room or outdoor activities – beach, picnic, sporting events, camping, hiking, cycling, backpacking, biking, climbing, boating, travel and more.