Handheld Portable Microdermabrasion System
Get younger, smoother skin all over.
MiniMD is a personal diamond peel microdermabrasion and exfoliation tool that delivers results on par with clinical treatments over time, yet is basic enough for novice users to operate.
You don't have to be a professional to get great results. The MiniMD is super simple to use with just a little bit of practice. It takes only 5 minutes to get back that smooth, glowing, and youthful looking skin that is just below the surface!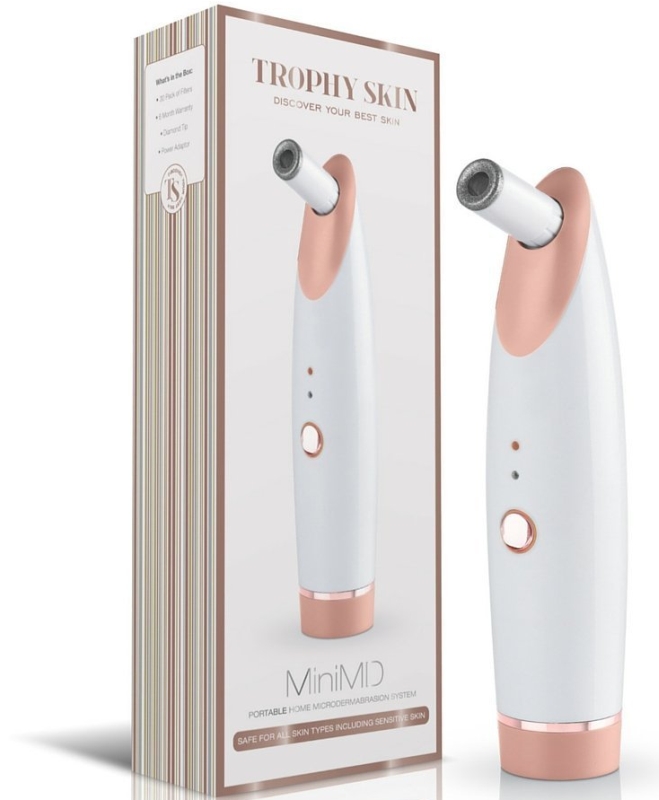 MiniMD is part of a family of at-home Microdermabrasion devices using dual-action therapy with a combination of diamond tipped exfoliation AND suction, enabling you to have true Microdermabrasion treatments at home. Without suction, your skin will not realize the benefits of true Microdermabrasion.
While the exfoliation aspect of Microdermabrasion is evident to anyone who has had a treatment, the suction element is the true behind the scenes hero. The combination of exfoliation and suction is what gives your skin the healthy afterglow that is associated with Microdermabrasion.