Fujifilm X-Pro 2 Mirrorless Weather Resistant X-Trans CMOS III Black Digital Camera w/ 18-55mm F/ 2.8-4.0 R LM OIS X-Mount Zoom Lens Bundle
Bundle Includes Fujifilm X-Pro 2 Mirrorless X-Trans CMOS III Digital Camera Body – Black Fujifilm 18-55mm F/ 2.8-4.0 R LM OIS X-Mount Zoom Lens A commitment to photographic creativity, developed from more than 80 years of film production As a film manufacturer, Fujifilm has conducted exhaustive research into delivering photo quality results for more than 80 years.
Without this experience, it would have been impossible to come up with the technical capability to reproduce colors and tones that emphasise the texture of the subject and deliver a three-dimensional look to images.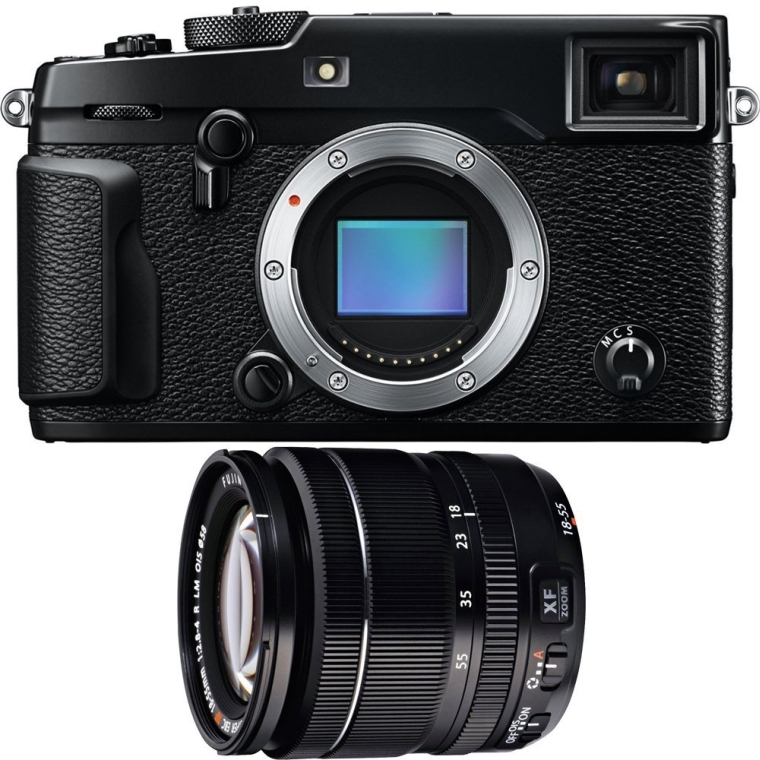 The creative attributes of film that cannot be measured by resolution alone are alive and well in the FUJIFILM X-Pro2. X-Trans CMOS III – The first model to feature a newly-developed sensor for outstanding image quality The newly-developed 24.3MP X-Trans CMOS III APS-C sensor boasts the highest ever pixel count for an X-Series camera.
Combined with an XF lens, it delivers images with a perceived resolution far greater than the number of pixels used. In addition, the phase detection pixels have been positioned over a larger area for a faster, more precise phase detection AF performance. High ISO sensitivity performance has also been improved to the point that the whole sensitivity range – up to the maximum ISO 12,800 (Extended output sensitivity up to 51,200) – can now be used with confidence.